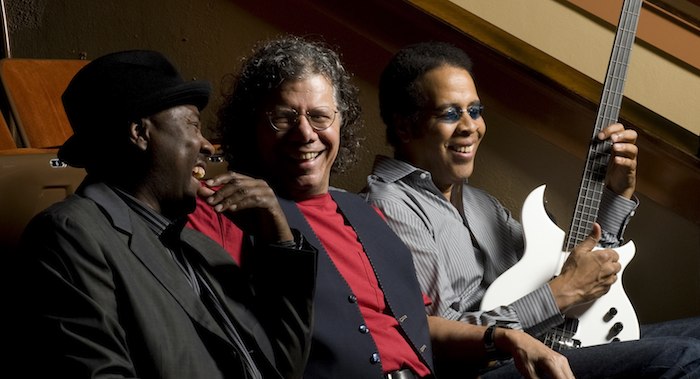 Chick Corea, Stanley Clarke, and Lenny White have been nominated for Best Instrumental Album at the upcoming 12th annual Latin Grammys.
The trio, who were members of Jazz fusion group Return to Forever, got together for a collaborative album titled 'Forever', which was released earlier this year. The two-disc album features a wide variety of genres, and was well received by the public and critics alike, receiving a 4/5-Star review from The JazzLine.
The album will be up against Al Di Meola's 'Pursuit Of Radical Rhapsody', Escalandrum's 'Piazzolla Plays Piazzolla', Luis Salinas' 'Sin Tiempo', and Omar Sosa's 'Calma'.
The Latin Grammys this year, which are scheduled to take place on November 10 at the Mandalay Bay Events Center in Las Vegas, NV will be of added importance this year with the removal of several Latin categories from the annual National Academy of Recording Arts and Sciences Grammy awards, including the Grammy for 'Best Latin Jazz Album'.
In other categories, Puerto-Rican Hip-Hop duo Calle 13 are leading the charge at the Latin Grammys after receiving a record-breaking 10 nominations for their album 'Entren Los Que Quieran', which is tipped to take the coveted Album of the Year award.
The award ceremony will air live on American Spanish content provider Univision on November 10 at 8pm/7c.