The last performances of the 2017 Detroit Jazz Festival have been cancelled as a result of severe thunderstorms approaching the area.
I'm sure all of our readers will be aware of Hurricane Harvey; a category 4 hurricane which made landfall in southern Texas just over a week ago before stalling over the state, bringing days of winds in excess of 125-miles-per-hour and dropping well over 50-inches of rain on the city of Houston, which bore the brunt of the storms debilitating effects.
In the days that followed, Harvey weakened and appeared to unwind into a line of strong thunderstorms stretching well over 1,000 miles which has been slowly tracking north across the U.S.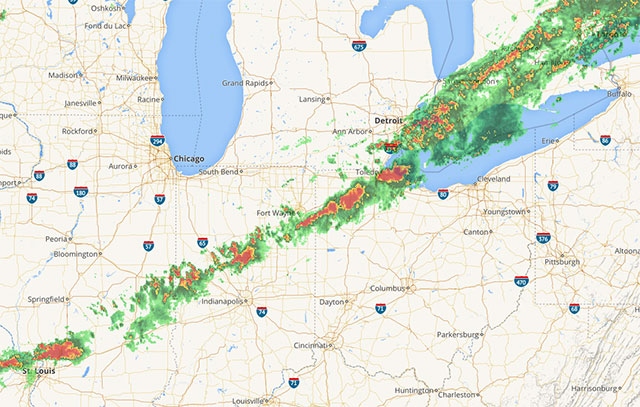 At around 4pm today, that line of storms hit Detroit. While Detroit Jazz Festival organizers and public officials initially planned to temporarily postpone festivities, by 7pm it was clear the storms were continuing the strengthen, with winds gusting at over 55mph, so organizers formally announced that all remaining shows would be cancelled.
"While every effort was made to delay the remaining acts, the storm became more organized and stronger as time passed," festival organizers said in a prepared statement. "We sincerely apologize for and are intensely disappointed by this situation, but safety will always take precedence."
The Detroit Jazz Festival is one of the largest jazz festivals in the country, which has always attracted the biggest names in jazz.
Although there were just a few hours of the festival remaining when the cancellation was announced, in that short amount of time, attendees will miss out on performances by Wayne Shorter, Stanley Clarke, Vijay Iyer, Karriem Riggins, Esperanza Spalding, Dave Liebman, and Russell Malone.