The Smithsonian National Museum of American History has asked critically acclaimed bassist/singer/composer Esperanza Spalding to donate the dress she wore during her performance at the 2009 Nobel Peace Prize ceremony where President Barack Obama was awarded the coveted Nobel Peace Prize.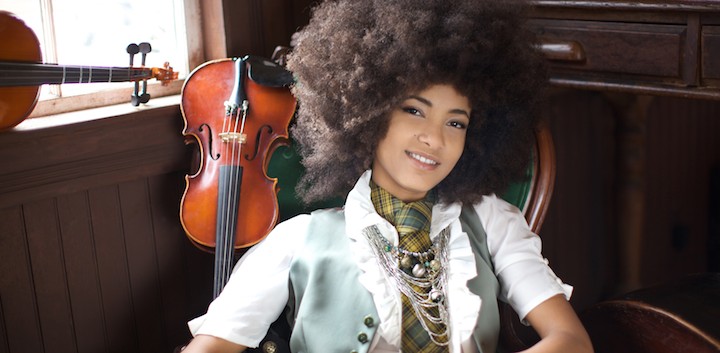 The artist, who was born in Portland, Oregon was invited to perform at the 2009 ceremony in Oslo, Norway by President Obama himself. The Smithsonian will be collecting the dress as part of the museum's Women In Jazz initiative, which as been ongoing since April 2010.
This is the latest in a series of honors Spalding has received since becoming one of the youngest professors to teach at well-respected music institutuon Berklee College of Music at the age of 20. Most recently, Spalding became the first Jazz musician to win the Grammy Award for Best New Artist, beating the immensely popular teen pop sensation Justin Bieber, who was also nominated for the award.
Spalding's most recent album, 'Chamber Music Society', spent ten weeks at the top of Billboard's Jazz Albums Chart, and now sits at No. 7 after spending an astonishing 60 weeks in the chart.
Spalding is currently working on her next album, 'Radio Music Society', due for release in February 2012.
Watch Esperanza Spalding talk about her Grammy Nomination below: