The recipients of the 2015 National Endowment for the Arts (NEA) Jazz Masters award have been announced.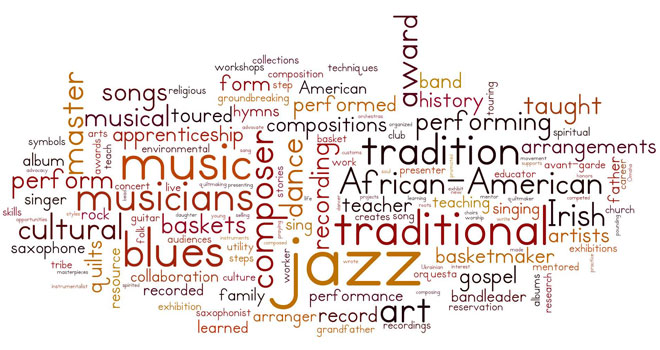 For the past 32 years, the program has selected a handful of living legends every year who have made "exceptional contribution to the advancement of jazz." Only 136 people have been named Jazz Masters in what is widely considered to be the highest honor that can be bestowed upon a jazz musician.
The 2015 NEA Jazz Masters are:
Keyboardist Carla Bley (Willow, New York).
Speaking about receiving the award, Bley, 78, said: "To receive the NEA Jazz Masters award is a great and unexpected honor. I can think of many musicians who deserve this award, and won't be getting it. Luckily, I'm not one of them."
Saxophonist George Coleman (Jersey City, New Jersey).
Speaking about receiving the award, Coleman, 79, said: "Being named an NEA Jazz Master is truly one of the crowning highlights of my career. As committed music professionals, we toil away at our artistry for many years without the expectation of accolades or awards. Our only goals are to expand and evolve our craft through dedication and hard work so that we can represent this national treasure called 'jazz' at the pinnacle of artistic professionalism."
Saxophonist/Flutist Charles Lloyd (Santa Barbara, California).
Speaking about receiving the award, Lloyd, 76, said: "This is a music of freedom and wonder. It uplifts, it inspires, it touches the heart, and it heals. It is transformational. Jazz is our indigenous art form and is constantly evolving while remaining deeply rooted in tradition and nourished by the American terroir. I have been drunk with the pursuit of 'the sound' all my life – and have been blessed to stand on the shoulders of those who came before me and gave encouragement – this is also part of the tradition."
Jazz presenter and club owner Joe Segal (Chicago, Illinois).
Segal received the A.B. Spellman NEA Jazz Masters Award for Jazz Advocacy, which is bestowed upon an person who has contributed much to the appreciation, knowledge, and advancement of the art form of jazz.

Speaking about receiving the award, Segal, 88, said: "It is a great honor to be placed in the same company with so many of the wonderful artists I have presented these years!"
In a statement honoring the recipients, NEA Chairman Jane Chu said: "These artists' passion for their art can be seen both in their long and dedicated careers and their willingness to share their knowledge with new audiences."
The NEA Jazz Masters award ceremony will take place at Jazz at Lincoln Center on Monday, April 20, 2015. The ceremony usually takes place in January, but has been moved to coincide with April's Jazz Appreciation Month. The ceremony will be live-streamed on both arts.gov and the Jazz at Lincoln Center website.
The NEA is also currently accepting nominations for the 2016 Jazz Masters awards. If you would like to make a jazz legend into a Jazz Master, visit: arts.gov/honors/jazz.
Watch last year's NEA Jazz Masters award ceremony and concert below: