Trombone Shorty has replaced a musical instrument that was stolen from a teenager in an armed robbery.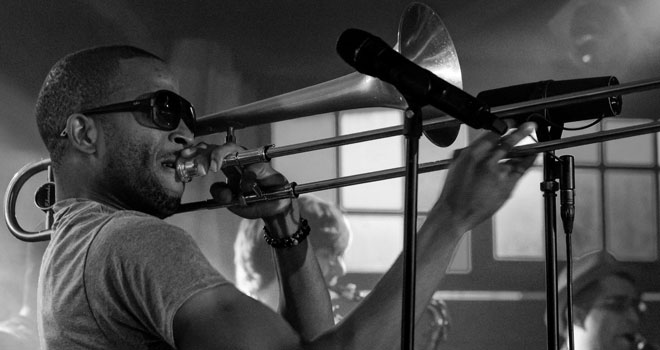 The 14-year-old boy, whose identity is being withheld for his own protection, was walking home from band practice at his New Orleans high school when a man jumped out of a passing car with a gun and demanded the teen give up his horn.
The boy managed to get away at first but the man followed and fired at least three shots at the boy. Thankfully all three shots missed, but it did cause the teen to drop his trombone, which the mugger picked up before leaving the scene.
After hearing about the boy's plight, New Orleans musician Trombone Shorty (also known as Troy Andrews) immediately stepped in to help the boy by offering to replace the instrument.
"I was devastated," Andrews told Nola.com. "I wanted to make sure we replaced his horn right away. It's the least we could do to hopefully make a sad situation a little brighter."
Andrews' own Trombone Shorty Foundation, a non-profit dedicated to perpetuating the musical heritage of New Orleans through music education and mentorship, promised to deliver a custom "shorty" model trombone to the teen very soon.
Of his reasons for stepping in to help, Andrews was quick to add: "I want to make sure that he has what he needs to continue his education in music without missing a beat. He is the future of our music. My thoughts and prayers are with the young musician and his family."
Other members of the community have also stepped in to help, such as local music store C&M Music Center, which also offered to replace the boy's trombone less than 24 hours after it was stolen.
The stolen trombone is a gold-lacquered student model, with the serial number PR2214.
>> See Also: Soweto Kinch Appeals for Return of Stolen Saxophone.