Vijay Iyer has been awarded a MacArthur Fellowship.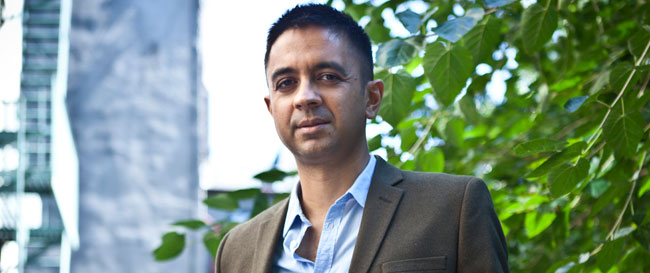 The critically acclaimed pianist and composer is one of 24 people to receive a no-strings-attached grant of $625,000 from the program, which aims to provide highly talented individuals with the flexibility to pursue their activities without secondary obligations.
The John D. and Catherine T. MacArthur Foundation, which is the private philanthropic organization behind the fellowship, recognized Iyer as an "ardent investigator of musical communities, practices, histories, and theories.
"He mines core rhythmic, melodic, and structural elements from a wide range of sources to construct richly varied, improvisation-driven solo and ensemble music."
Speaking about winning the fellowship, which is paid out over five years, Iyer said: "I typed a list of all the musicians I know and admire that got it in the past, and I looked at that list and said 'OK, I'm on that list now. How can I be that person to others?' I suppose that's the biggest goal for me now."
The fellowship aims to recognize and assist individuals working in any industry, from traditional arts and journalism to medicine and theoretical physics. Iyer is one of a long list of jazz musicians to have won a MacArthur fellowship; which includes Max Roach, Cecil Taylor, Ornette Coleman, and Regina Carter.
Iyer has previously served as faculty at the Manhattan School of Music, New York University, and the New School. Shortly after winning this fellowship, it was announced he will be joining the Harvard University's Music Department as a professor.
Watch Vijay Iyer talk about his fellowship below: