The Robert Glasper Experiment have unveiled their latest single, "I Stand Alone."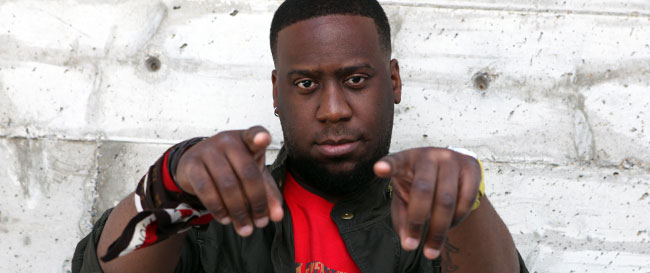 The track is the latest release from the group's upcoming album 'Black Radio 2,' and features rapper Common and Fall Out Boy front-man Patrick Stump.
Glasper was keen to combine his friends' vocals on the track. Speaking to Rolling Stone, Glasper said: "I've known Common for years; we lived a few blocks away from each other in Brooklyn, and he's one of my favorite MCs." Stump is also a close friend of Glasper's, and was one of many special guests to feature in Glasper's performance at last year's iTunes Festival, where the pair performed Soundgarden's "Black Hole Sun."
"I Stand Alone" serves as a commentary on the continuing disconnect between music and originality, making a similar statement to Glasper's label-mate Gregory Porter on his song "Liquid Spirit."
The song also features an extended recording of academic and author Michael Eric Dyson championing a move away from what's popular and towards true musical innovation. The clip ends with the words: "Thank god we've still got musicians and thinkers whose obsession with excellence and whose hunger for greatness remind us that we should all be unsatisfied with mimicking the popular rather than mining the the fertile veins of creativity that God placed deep inside each of us."
'Black Radio 2' is due for release October 29, 2013.
Listen to "I Stand Alone" below:
The 'Black Radio 2' album features an impressive roster of guest vocalists, including Brandy, Jill Scott, Dwele, Marsha Ambrosius, Anthony Hamilton, Faith Evans, Norah Jones, Snoop Dogg, Lupe Fiasco, Luke James, Emeli Sandé, Lalah Hathaway, and Malcolm-Jamal Warner.
The Robert Glasper Experiment has also announced a limited tour with Common and Marsha Ambrosius.
Black Radio Presents: Common & Marsha Ambrosius with Robert Glasper Experiment
October 26 – Masonic Temple – Detroit, MI
October 29 – Best Buy Theater – New York, NY
November 9 – H Town Arena – Houston, TX
November 14 – Club Nokia – Los Angeles, CA
Robert Glasper Experiment
October 5 – Empire Room – Austin, TX
October 6 – New Brunswick Jazz Festival – New Brunswick, NJ
October 18 – SFJAZZ – San Francisco, CA
November 3 – Birchmere – Alexandria, VA