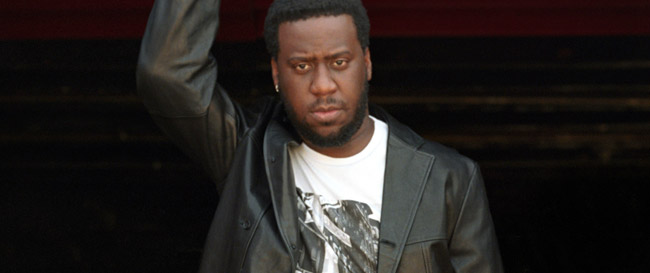 Robert Glasper has announced he will be hitting the road on a North American tour.
Commencing January 31 with a two night residency at the Blue Note Jazz Club in New York, NY, Robert Glasper will make more than 23 stops across the U.S. and Canada over two months, bringing not only his Trio and Experiment bands, but also a few guests from his highly anticipated 'Black Radio' album with him along the way.
'Black Radio' is due for release on Blue Note Records on February 28, the same day The Robert Glasper Experiment takes to the stage at the iconic Highline Ballroom in New York City alongside 'Black Radio' collaborators Mos Def, Chrisette Michele, Lalah Hathaway and others to be confirmed.
Bethesda, MD residents will also be in for a treat as, in a rare move for an artist of this caliber, Glasper will take to the stage solo on February 16.
Glasper's upcoming album, 'Black Radio' sees the virtuoso pianist draw on a wide range of influences in what Glasper himself described as "a true crossover record", featuring a long-list of collaborators that includes Erykah Badu, Bilal, Lupe Fiasco, Lalah Hathaway, Chrisette Michele, Musiq Soulchild, and Mos Def.
Robert Glasper 2012 Tour Dates: 
January 31 – Blue Note Jazz Club, New York, NY (with Chrisette Michele)
February 1 – Blue Note Jazz Club, New York, NY (with Chrisette Michele)
February 2 – SF Sketchfest @ Yoshi's, Oakland, CA (with Reggie Watts)
February 4 – Hope College, Holland, MI (Robert Glasper Experiment)
February 9 – Olin Arts Center, Lewiston, ME (Robert Glasper Trio)
February 10 – Jazz Bistro, St. Louis, MO (Robert Glasper Trio)
February 11 – Jazz Bistro, St. Louis, MO (Robert Glasper Trio)
February 16 – Mansion at Strathmore, Bethesda, MD (solo)
February 17 – Yardbird Suite, Edmonton, AB (Robert Glasper Experiment)
February 19 – West End Cultural Center, Winnipeg, MB (Robert Glasper Experiment)
February 23 – Black Box Theater, Baton Rouge, LA (Robert Glasper Experiment)
February 24 – Montreal Highlights Festival, Montreal, QB (Robert Glasper Experiment)
February 28 – Highline Ballroom, New York, NY (Robert Glasper Experiment with guests)
March 1 – World Café Live, Philadelphia, PA (Robert Glasper Experiment with Bilal)
March 10 – Double Door, Chicago, IL (Robert Glasper Experiment)
March 17 – The New Parish, Oakland, CA (Robert Glasper Experiment with Bilal)
March 18 – Brick & Mortar, San Francisco, CA (Robert Glasper Experiment with Bilal)
March 20 – Anthology, San Diego, CA (Robert Glasper Experiment with Bilal)
March 22 – The Exchange, Los Angeles, CA (Robert Glasper Experiment with Bilal)
March 23 – Neumos, Seattle, WA (Robert Glasper Experiment with Bilal)
March 30 – Casbah Durham @ Duke Performances, Durham, NC (Robert Glasper Trio)
March 31 – Casbah Durham @ Duke Performances, Durham, NC (Robert Glasper Trio)
April 3 – Warner Theatre, Washington, DC (Robert Glasper Experiment)
* Additional Dates TBC
Watch Robert Glasper talk about his upbringing, his influences, and 'Black Radio' in the video below: