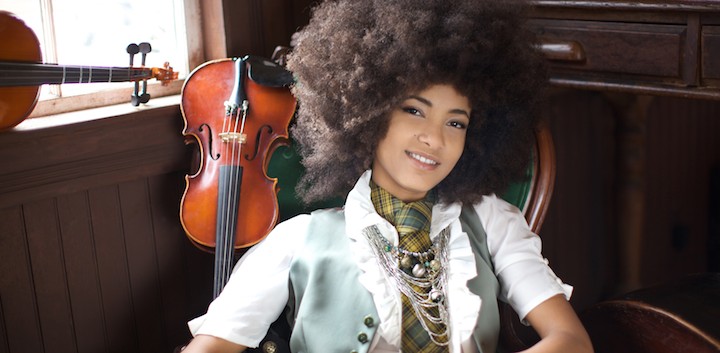 Esperanza Spalding has announced the release date of her next album, the highly anticipated 'Radio Music Society'.
Serving as a companion to her last release 'Chamber Music Society', 'Radio Music Society' will be released on March 20, 2012.
The diverse album will feature a total of 12 songs drawing on a range of influences from Spalding's past. Alongside Spalding's usual band that includes Joe Lovano, Leo Genovese, and Terri Lyne Carrington, the album will feature a long list of guest artists that includes: Jack DeJohnette, Billy Hart, Jef Lee Johnson, Lalah Hathaway, Gretchen Parlato, Becca Stevens, and hip-hop legend Q-Tip.
Conceptual music videos are currently being created for each of the 12 songs on the album, which will be shot in various locations across the globe, including New York City, Barcelona, and Spalding's native Portland Oregon.
Spalding's last release, 2010's 'Chamber Music Scoiety', peaked at No.1 on the Billboard Contemporary Jazz Chart.
Spalding wants 'Radio Music Society' to serve as a continuation of her last release, saying: "One disc… an intimate, subtle exploration of chamber works [Chamber Music Society] and a second one in which jazz musicians explore song forms and melodies that are formatted more along the lines of what we would categorize as "pop songs [Radio Music Society]."
Esperanza Spalding shocked the public when she won the Grammy for 'Best New Artist', beating teen pop sensation Justin Bieber.
Watch Esperanza Spalding perform 'I know You know' live at the Nobel Prize concert below: