The Doris Duke Foundation has announced the recipients of the 2014 Doris Duke Performing Artist Awards.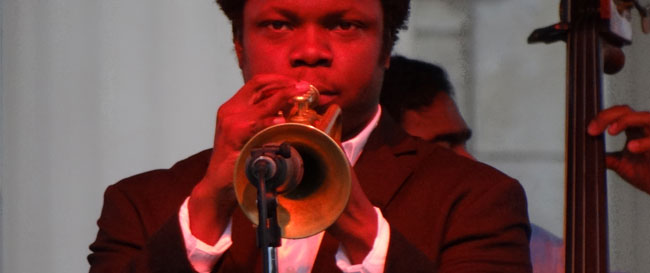 2014 marks the third year of the Doris Duke Foundation's ten-year initiative to invest in and celebrate innovative artists by offering unrestricted, multi-year funding to help alleviate some of the financial challenges that are specific to less commercially-successful forms of art and music.
This year also saw the awards expand into two tiers, with six jazz musicians standing among the 21 artists awarded the Doris Duke Artist Award, which offers an unrestricted grant of $225,000 over a period of three to five years plus additional consideration worth up to $50,000. Pianists Randy Weston and Craig Taborn, harpist Zeena Perkins and saxophonists Steve Lehman, Roscoe Mitchell, and Oliver Lake stand among the winners of this prestigious award, which favors artists creating new works in challenging mediums.
An additional 20 artists were also selected to receive the Doris Duke Impact Award, which aims to recognize and reward artists that have influenced and are playing a key role innovating in their fields, as nominated by previous winners of the Doris Duke Artist Awards. Pianists Muhal Richard Abrams and Aruan Ortiz, saxophonists Matana Roberts and Steve Coleman, trumpeter Ambrose Akinmisure, guitarist Ben Monder, and vocalist Jen Shyu were among those chosen to receive a $60,000 grant over two to three years, with an additional $20,000 available for additional projects.
These awards form just a small part of the millions of dollars of funding awarded by the Doris Duke Foundation in support of the arts. Since the first Doris Duke Artist Awards were announced in April 2012, 80 artists have been awarded over $18 million, and by the end of the program more than 200 artists will benefit from these grants intended to alleviate their financial stresses and allow them to focus on their creativity.
Check out the full list of winners on the Doris Duke Performing Arts Awards website: ddpaa.org