The lineup for the 35th Annual Chicago Jazz Festival has been announced.
This year's line-up includes more than 40 distinguished acts; among the most notable stand Robert Glasper, Charles Lloyd, Jack DeJohnette, Geof Brafield, and Gregory Porter.
The 4-day festival runs in advance of  Labor Day Weekend from August 29 – September 1, 2013 and takes place in Chicago's Millennium Park and the Chicago Cultural Center.
Check out the full line-up below:
Thursday, August 29, 2013
12:00 – Corylus – Chicago Cultural Center (Randolph Square)
12:15 – Larry Gray Trio – Chicago Cultural Center (Claudia Cassidy Theater)
12:30 – Hinda Hoffman Trio – Chicago Cultural Center (Preston Bradley Hall)
13:30 – Fat Babies – Chicago Cultural Center (Randolph Square)
13:45 – Harrison Bankhead Sextet – Chicago Cultural Center (Claudia Cassidy Theater)
14:00 – TBA – Chicago Cultural Center (Preston Bradley Hall)
17:00 – Hamid Drake's Chicago Trio with Ernest Dawkins and Harrison Bankhead – Roosevelt University (Ganz Hall)
18:30 – Made in Chicago: World Class Jazz Ft. Jack DeJohnette, Muhal Richard Abrams, Larry Gray, Roscoe Mitchell and Henry Threadgill – Millennium Park (Jay Pritzker Pavilion)
Friday, August 30, 2013
14:00 – Mike Smith Quartet – Millennium Park (Jazz and Heritage Pavilion – North Promenade)
14:20 – Christopher McBride Quartet – Millennium Park (Von Freeman Pavilion -South Promenade)
15:30 – Ben Paterson Organ Quartet – Millennium Park (Von Freeman Pavilion -South Promenade)
15:30 – Hamid Drake with Michael Zerang, Eigen Aoki and Tsukasa drummers directed by Tatsu Aoki – Millennium Park (Jazz and Heritage Pavilion – North Promenade)
16:40 – Miguel de la Cerna Quartet in partnership with the Hyde Park Jazz Society – Millennium Park (Von Freeman Pavilion -South Promenade)
17:00 – 'A Tribute to Ken Chaney' – Millennium Park (Jazz and Heritage Pavilion – North Promenade)
18:30 – Geof Bradfield's Melba! Suite – Millennium Park (Jay Pritzker Pavilion)
19:40 – Wadada Leo Smith's Ten Freedom Summers, performed by WLS's Golden Quartet and Pacifica Red Coral with video artist Jesse Gilbert – Millennium Park (Jay Pritzker Pavilion)
21:00 – Charles Lloyd Quartet Ft. Bill Frisell – Millennium Park (Jay Pritzker Pavilion)
Saturday, August 31, 2013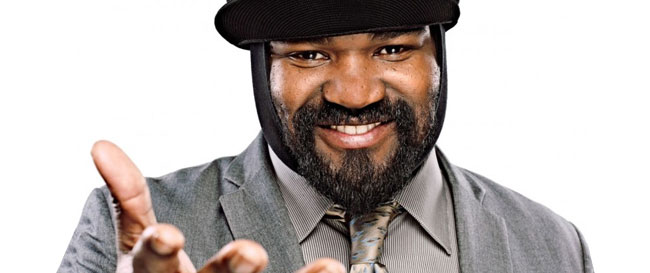 12:00 – The Frank Russell Band – Millennium Park (Von Freeman Pavilion -South Promenade)
12:30 – Nick Mazzarella Trio – Millennium Park (Jazz and Heritage Pavilion – North Promenade)
13:10 – Hamid Drake Quartet with Kidd Jordan, William Parker and Cooper-Moore – Millennium Park (Von Freeman Pavilion -South Promenade)
14:00 – Erin McDougald Quartet – Millennium Park (Jazz and Heritage Pavilion – North Promenade)
14:20 – Ernie Krivda Quartet – Millennium Park (Von Freeman Pavilion -South Promenade)
15:30 – Satoko Fujii's Orchestra Chicago – Millennium Park (Von Freeman Pavilion -South Promenade)
15:30 – Chévere de Chicago – Millennium Park (Jazz and Heritage Pavilion – North Promenade)
17:00 – Stafford James String and Percussion Ensemble Ft. M'BOOM – Millennium Park (Jay Pritzker Pavilion)
18:10 – Gregory Porter – Millennium Park (Jay Pritzker Pavilion)
19:25 – Rudresh Mahanthappa's GAMAK – Millennium Park (Jay Pritzker Pavilion)
20:45 – Jason Moran: Fats Waller Dance Party – Millennium Park (Jay Pritzker Pavilion)
Sunday, September 1, 2013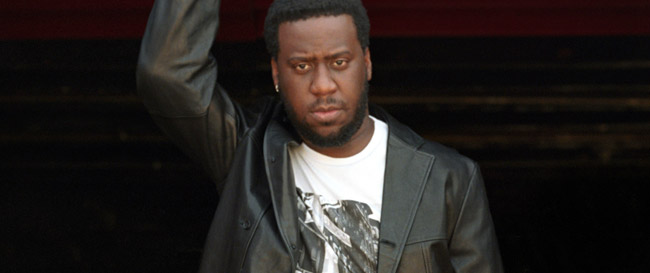 12:00 – Fast Citizens – Millennium Park (Von Freeman Pavilion -South Promenade)
12:30 – The Engines – Millennium Park (Jazz and Heritage Pavilion – North Promenade)
13:10 – Juli Wood Quintet – Millennium Park (Von Freeman Pavilion -South Promenade)
14:00 – Fareed Haque and Tony Monaco – Millennium Park (Jazz and Heritage Pavilion – North Promenade)
14:20 – Evan Christopher – Millennium Park (Von Freeman Pavilion -South Promenade)
15:30 – Atomic – Millennium Park (Von Freeman Pavilion -South Promenade)
15:30 – Papo Vazquez Mighty Pirates Troubadours – Millennium Park (Jazz and Heritage Pavilion – North Promenade)
17:00 – Jimmy Heath Quartet with Jeb Patton – Millennium Park (Jay Pritzker Pavilion)
18:10 – Hamid Drake & Bindu: Reggaeology – Millennium Park (Jay Pritzker Pavilion)
19:25 – Robert Glasper Trio – Millennium Park (Jay Pritzker Pavilion)
20:45 – Donald Harrison and The Congo Square Nation Ft. Willie Pickens – Millennium Park (Jay Pritzker Pavilion)