The line-up for the 2014 Playboy Jazz Festival has been announced.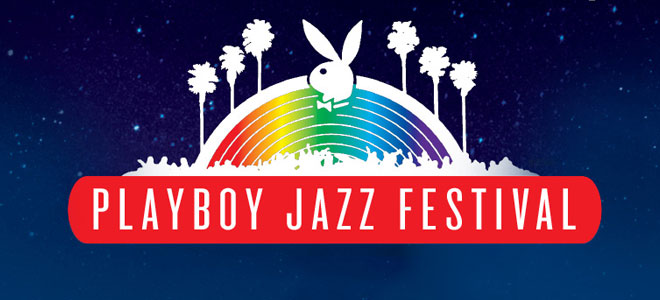 The festival, now in its 36th year, has established a long history of presenting emerging artists alongside the established names in jazz, and this year is no exception. Relative newcomers Jose James, Allen Stone, and Jon Batiste will feature alongside legends such as Dr. Lonnie Smith, George Benson, Al Jarreau, and Stanley Clarke.
The opening day of the two day festival will feature vocalist Al Jarreau and bassist Stanley Clarke as they celebrate the legacy of legendary keys man George Duke, who died at the age of 67 of leukemia last year. Jarreau's history with Duke dates back to their work in the house band of San Francisco's Half Note Jazz Club in the late 60's, while Clarke and Duke had a long history of collaboration since their 1981 album "The Clarke/Duke Project."
Dianne Reeves (George Duke's cousin), Jamie Cullum, the Kenny Barron Trio Ft. Ravi Coltrane, the Arturo Sandoval Big Band, Allen Stone, Butler Bernstein & The Hot 9, Tia Fuller, The New Jump Blues, and The Lausd/Beyond The Bell All City Big Band will also feature on the first day of the festival.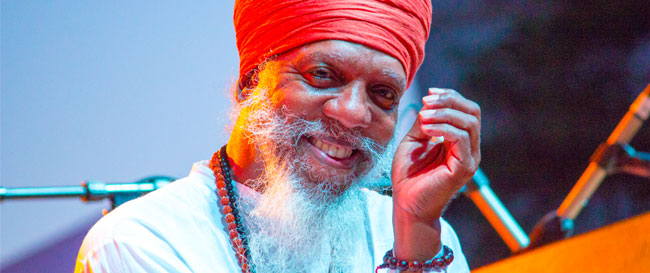 The second day will be led by George Benson with special guest Earl Klugh. Dave Holland's Prism, American Idol winner Fantasia, Dr. Lonnie Smith's In The Beginnings Octet, Jose James, Juan De Marcos & The Afro-Cuban All Stars, Jon Batiste, James Cotton Blues Band with special guest Big Jay McNeely, Lost Amigos Invisibles, and the Esperanza High School Big Band will also feature.
This year is the first year the Playboy Jazz Festival won't be presented by Playboy. The Los Angeles Philharmonic Association has taken over presenting duties this year, as part of an agreement that integrates the festival into its Hollywood Bowl general programming. LA Philharmonic's CEO Debora Borda said the move confirms the organization's 'commitment the jazz genre' as it continues to expand its jazz programming.
The festival will be hosted by comedian George Lopez. Lopez also hosted the event last year, when he took over the role of Master of Ceremonies from Bill Cosby, who had emceed the event since 1979.
The Playboy Jazz Festival takes place on Saturday, Jun 14 2014 from 3pm to 11pm and Sunday, June 15 from 3pm to 10:30pm. Tickets for the event, which takes place at the Hollywood Bowl in Los Angeles, will go on sale on February 25. Click here for ticket info.