"Jazz speaks for life. The Blues tell the story of life's difficulties, and if you think for a moment, you will realize that they take the hardest realities of life and put them into music, only to come out with some new hope or sense of triumph. This is triumphant music."
The above excerpt is taken from Dr. Martin Luther King Jr.'s speech during the opening of the 1964 Berlin Jazz Festival.
Although he was a civil rights activist and fought for racial equality, Dr. King understood the significance of jazz and its profound impact on society. He also influenced many jazz musicians, including pianist Dave Brubeck, who wrote the religious concert work "Gates of Justice" shortly after Dr. King's death.
That cantata, which focuses on the struggles and bond between African Americans and Jews, is rarely performed, but The Detroit Jazz Festival Community Series will be presenting Brubeck's sacred piece during its annual Black History Month concert on Sunday, February 16 at the Fillmore Detroit, at 3:30 p.m.
The event, "Jazz Speaks for Life," -the title is taken from Dr. King's Berlin Jazz Festival speech- will be commemorating the 50th anniversary of the passage of the Civil Rights Act and will feature renowned jazz pianist Jason Moran and his trio, The Bandwagon.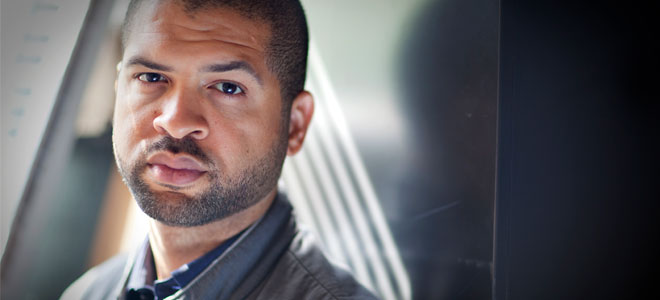 The performance is part of the Community Series' year-round initiatives that present social and cultural events designed to educate and enlighten youth and adults about the legacy of jazz. The culmination of these events is the annual Detroit Jazz festival, which takes place during the Labor Day weekend and presents hundreds of local and national jazz acts who perform in downtown Detroit.
For the past three years that Detroit Jazz Festival Artistic Director Chris Collins has programmed the Community Series, he has focused on incorporating themes within the music that need to be heard.
"The festival is in a unique position to really focus on a message through the art of jazz and to represent the depth of the art form," Collins said.
"Gates of Justice is considered one of Brubeck's most important works, which brings together all these different cultures and religions and races and musical genres mixed within the jazz element."
During the performance of "Gates of Justice" Moran will be joined by international Jewish cantor Alberto Mizrahi, who was the featured vocalist on the original interpretation of Brubeck's piece.
The cantata will also consist of a plethora of Detroit musicians, including the Detroit Brass and Percussion Ensemble, conducted by Norah Duncan IV, associate chair and professor of music at Wayne State University, and the Ensemble's featured baritone soloist Emery Stephens, as well as a 65-voice choir composed of the Detroit Choral Society and WSU's Symphonic Choir.
The piece is comprised of vocal performances, the citing of biblical scriptures, and powerful segments from Dr. King's speeches.
In addition to performing Brubeck's work, Moran will also be covering a broad collection of pieces that were inspired by moments in the Civil Rights Movement and that focus on freedom and equality.
Collins handpicked Moran, one of the foremost jazz musicians in the country, to lead this concert and to fully showcase the depth of Brubeck's message.
"I wanted to give some real time to Jason Moran and his Bandwagon. He is such a forward-thinking artist, a creative individual and was the one artist I wanted to bring from outside of Detroit and to integrate with our artists so we can hear how he interprets things," said Collins.
The Community Series' historical concerts have a common theme of presenting larger works by jazz artists that are not often performed in a concert setting. Last year, the series presented Duke Ellington's symphonic work "Black, Brown, and Beige," which featured Detroit-born saxophonist James Carter and composer David Berger.
This year, the series continues its thematic tradition by presenting a powerful composition that was written in an effort to inspire unity across all cultures.
Collins promises that this will be an event all attendees will remember.
"When people come to the event on February 16, I can guarantee that between Jason Moran's musical uniqueness and what his trio will do in the first half and the piece 'Gates of Justice,' it will be something that they will likely never hear in their lives outside of Detroit," said Collins.
"This music is not about guys behind the microphone playing and singing and entertaining. While that's part of it, this music is woven into the very genetics of who we are as Americans and Detroiters."
Tickets to this performance range in price from $15 to $25 and can be purchased online at http://www.livenation.com/events/317753-feb-16-2014-detroit-jazz-festival-presents-jazz-speaks-for-life.