The Clearwater Jazz Holiday has just unveiled its first headliners for 2014.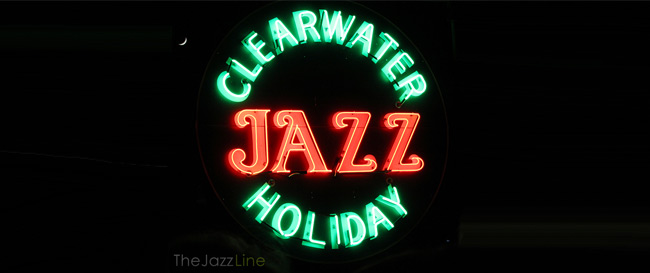 Just like last year the festival, which has always been great at booking big names, will feature a total of 17 acts. However, this time around it looks like they've kicked their efforts up a notch with Spyro Gyra, Dr. John & The Nite Trippers, Trombone Shorty & Orleans Avenue, and Earth, Wind & Fire all due to make a trip to Clearwater, FL to lead leading the pack at the festival this year.
The festival has experimented with including alternative genres for many years now, with the inclusion of folk rock acts as closing headliners proving to be a rousing success in both 2012 with the Avett Brothers and last year with Amos Lee. That tradition will continue once again this year, with Los Angeles-based indie folk band Edward Sharpe and the Magnetic Zeros standing as the final headliners of this year's festival.
Only the headliners have been announced so far. The remaining acts, which are sure to include both traditional and smooth jazz artists, will be announced in the coming months.
The Clearwater Jazz Holiday will take place in Clearwater, FL from Thursday, October 16th to Sunday, October 19th 2014. Tickets are available now, with prices ranging from $15 for 1-day General admission to $150 for 1-day VIP tickets. Multi-day tickets are also available at a discounted rate on the Clearwater Jazz Holiday website.
Check out the current line up below:
Thursday, October 16th
4:00pm Gates Open
4:30pm – 5:15pm: TBA
5:45pm – 7:30pm: TBA
8:00pm – 10:00pm: Earth, Wind & Fire
Friday, October 17th
4:00pm Gates Open
4:30pm – 5:30pm: TBA
6:00pm – 7:00pm: TBA
7:30pm – 9:00pm: Dirty Dozen Brass Band
9:30pm – 11:00pm: Spyro Gyra
Saturday, October 18th
1:00pm Gates Open
1:30pm – 2:30pm: TBA
3:00pm – 4:00pm: TBA
4:30pm – 6:00pm: TBA
6:30pm – 8:45pm: Boogie on the Bay – Marcia Ball / Terrance Simien & The Zydeco Experience
9:15pm – 10:45pm: Dr. John & The Nite Trippers
Sunday, October 19th
1:30pm Gates Open
2:00pm – 3:00pm: TBA
3:30pm – 4:00pm: TBA
4:30pm – 5:30pm: TBA
6:00pm – 7:30pm: Trombone Shorty & Orleans Avenue
8:00pm – 9:30pm: Edward Sharpe & The Magnetic Zeros
Check out our interview with Tia Fuller from the 2012 Clearwater Jazz Holiday below: