The U.S. Transportation Security Administration has taken Christian McBride's bow.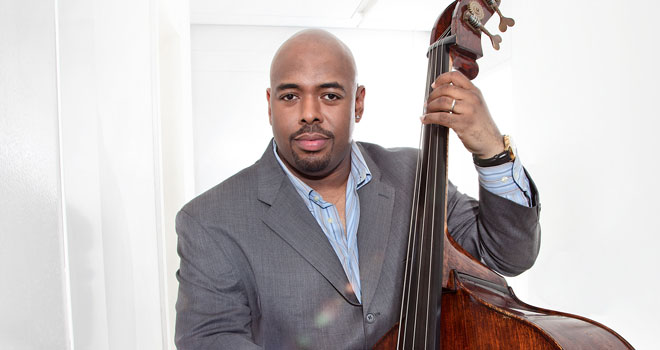 The critically acclaimed jazz bassist was travelling to Saskatoon, Canada for a concert when, upon arrival, he found that the bow he packed away with his bass was missing. After taking steps to confirm the TSA was actually behind the curious case of the missing bow, he took to Facebook to vent his frustrations at the federal agency seizing his property without due cause.
"Now that it's confirmed, I can tell you that good ol' TSA confiscated (aka STOLE) my brand new bow right out of my hard case yesterday," McBride wrote to his 76,000+ fans on Facebook.
McBride's experience is the latest in a string of high-profile incidents surrounding both U.S. Customs and Border Protection (CBP) and the TSA's handling of musical instruments and other sensitive property.
Earlier this year, the U.S. Fish and Wildlife Service, in conjunction with CBP, implemented new rules to restrict certain types of elephant ivory from being imported into the U.S. While the new rules seemed well-intentioned, particularly as many species of elephant are at risk of extinction as a result of the ivory trade, it's clear to even the most casual of observer that the rules are being applied inconsistently and often inappropriately. Anything that looks remotely like ivory including, quite amusingly, a wooden figurine that has been painted white, is liable to be seized without warning and perhaps most shockingly, without notice to the passenger unless they lodge an official complaint. It appears McBride's bow may have been confiscated under similarly spurious circumstances.
Earlier this month, the Budapest Festival Orchestra had seven of its bows seized at John F. Kennedy International Airport over concerns they may contain forbidden African elephant ivory, forcing the players to borrow bows for two high-profile concerts at the Lincoln Center. In an interview with the New York Times, the orchestra's executive director confirmed they had proof the bows did not contain any banned ivory, and yet the players were still fined for attempting to import ivory into the U.S. This is becoming a real risk to the performing arts in the U.S.
Interestingly, after paying the fine the bows were returned, which may allude to the true aims of this new policy.
Just in case you thought the situation couldn't get any worse, the TSA, the same agency that effectively destroyed John Pattitucci's double bass just two weeks ago, will raise the "security fees" they charge travelers from $2.50 per trip to $5.60 per segment in July. The rate hike is expected to generate an extra $16.9 billion for the agency over the next decade while also raising the cost of travel for airline passengers. Let's hope they put some of that money towards improving their processes for musicians.
Update:
A spokesperson for the TSA has suggested the bow may have been "accidentally separated" from the instrument during inspection. The spokesperson, after hearing details of the case from Cleveland.com, promised to call the relevant office in an attempt to "reunite the passenger with the bow."
Watch Christian McBride put his bow to good use in the video below: