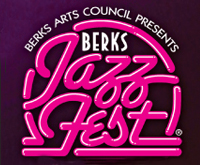 Featuring some of the biggest names in Jazz, the 21st annual Berks Jazz Festival officially kicks off tonight in Reading, PA.
Testament to the extensive starring lineup which includes over 135 scheduled performers for the festival, the opening night will feature The Dave Brubeck Quartet. 90-year-old Brubeck has been a driving force of Jazz for over 50 years as a noted composer, group leader and performer.
Festival General Manager John Ernesto told The Express-Times, "We feature contemporary, fusion, traditional and straight-ahead jazz and blues, so there is a diversity and variety here."
Other notable acts at the festival include Norman Brown, Richard Elliot, The Stanley Clarke Band, The Victor Wooten Band, Al Jarreau, Al Di Meola's World Sinfonia, Gerald Albright, Fourplay, and Bob James.
The festival also includes master classes with jazz professionals, including a drum clinic with Journey drummer Steve Smith and the opportunity for 80 electric bass enthusiasts to work with Gerald Veasley in a Bass Bootcamp.
The ten day celebration will run until April 3rd, when the festival will draw to a close with a performance by pianist Brian Culbertson and special guest performer Kenny Lattimore.