José James has announced fresh tour dates for 2013.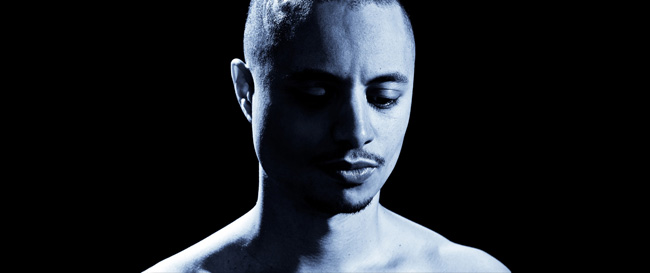 The singer, who recently signed to Blue Note Records, is gearing up to hit the road in support of his Blue Note debut album, 'No Beginning No End.'
The tour kicks off on January 23 in James' hometown of New York City just a day after the album is released. Opening night takes place at the infamous Highline Ballroom in NY before the tour continues on to Washington D.C., Boston, Minneapolis, and Chicago. James will then travel abroad to play select dates in Japan and Australia, including a three-days at Billboard Live in Tokyo, before returning stateside to play three dates on the west-coast, culminating in a performance at the Del Monte Speakeasy in Los Angeles on March 12.
Before announcing his album, José James released revealed an EP, which was given a limited-release. Titled 'It's All Over Your Body,' the EP shared the title of the incredibly sensual opening track of the 'No Beginning No End' album.
Speaking about the album, James said: "'No Beginning No End' sums up how I feel about music right now… I don't want to be confined to any particular style. I decided I didn't want to be considered a jazz singer anymore and that was really freeing. Once I realized that jazz singing is just something that I do and it's just a label, it freed me as an artist to just write without any boundaries."
'No Beginning No End' is due for release January 22.
Watch José James make his U.S. television debut performance below:
http://youtu.be/6ZttR9I52LY
José James U.S. Tour Dates – 2013
Jan. 23: Highline Ballroom – New York, NY
Jan. 24: Howard Theatre – Washington DC
Jan. 26: Scullers – Boston, MA
Jan. 29: Cedar Cultural Center – Minneapolis, MN
Jan. 30: Lincoln Hall – Chicago, IL
Feb. 10: Mar. 6 – Asia & Japan Tour
Mar. 9: The New Parish – Oakland, CA
Mar. 10: Brick & Mortar Music Hall – San Francisco, CA
Mar. 12: The Del Monte Speakeasy – Los Angeles, CA