Nominations for the 56th Annual Grammy Awards have been announced.
Though the Recording Academy have been reducing the number of jazz-related categories at the Grammys over the years, jazz is still well-represented at the awards; and this year we see another healthy balance jazz legends and new blood standing together in almost every category.
There aren't many surprises this year – each nomination is undoubtedly well-deserved. However, many critics were surprised that 20-time Grammy-award-winner Chick Corea (and his latest album 'The Vigil') weren't represented in any of the nominations. Robert Glasper fans were equally surprised at the absence of his latest album 'Black Radio 2' from the nominations. While Corea may be out of luck, Glasper fans will be happy to know 'Black Radio 2' was released after the ballot deadlines, meaning it's not eligible for nomination until 2015.
Blue Note's brand new vocal powerhouse Gregory Porter stands as a favorite to win in the Best Vocal Jazz Category, but with the likes of Cécile McLorin Salvant, Andy Bey, Lorraine Feather, and Tierney Sutton also represented that won't be an easy task.
Competition is equally fierce in the 'Best Jazz Instrumental Album' category, with drummer Terri Lyne Carrington leading the pack with her homage to Duke Ellington, Charles Mingus, and Max Roach – 'Money Jungle: Provocative in Blue'. Pianist Gerald Clayton's progressive ideas and exceptional musicianship on his latest album 'Life Forum' have him standing shoulder to shoulder with Carrington, alongside Christian McBride, Kenny Garrett and the New Gary Burton Quartet.
Outside of jazz, rapper Jay-Z leads the pack with nine nominations this year, including best rap album. Kendrick Lamar, Macklemore & Ryan Lewis, Justin Timberlake, and Pharrell Williams aren't far behind with seven nods each. Click Here to see the full list of nominees at this year's Grammys.
The 56th Grammy Awards will be held at the Staples Center in Los Angeles on January 26, 2014, and broadcast live on CBS at 8pm/7c.
Best Improvised Jazz Solo:
Terence Blanchard – "Don't Run"
Paquito D'Rivera – "Song For Maura"
Fred Hersch – "Song Without Words #4: Duet"
Donny McCaslin – "Stadium Jazz"
Wayne Shorter – "Orbits"
Best Jazz Vocal Album:
Andy Bey – 'The World According To Andy Bey'
Lorraine Feather – 'Attachments'
Cécile McLorin Salvant – 'WomanChild'
Tierney Sutton – 'After Blue'
Gregory Porter – 'Liquid Spirit'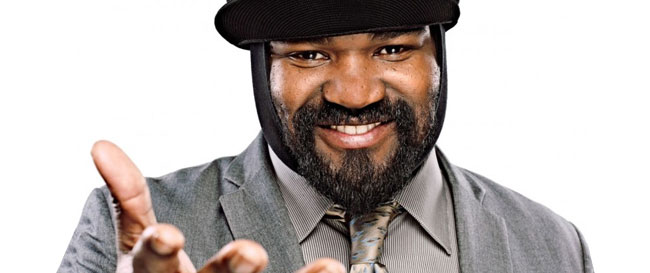 Best Jazz Instrumental Album:
The New Gary Burton Quartet – 'Guided Tour'
Terri Lyne Carrington – 'Money Jungle: Provocative In Blue'
Gerald Clayton – 'Life Forum'
Kenny Garrett – 'Pushing The World Away'
Christian McBride Trio – 'Out Here'
Best Large Jazz Ensemble Album:
Darcy James Argue's Secret Society – 'Brooklyn Babylon'
Randy Brecker, W_odek Pawlik Trio & Kalisz Philharmonic – 'Night In Calisia'
Brussels Jazz Orchestra Ft. Joe Lovano – 'Wild Beauty'
Alan Ferber – 'March Sublime'
Dave Slonaker Big Band – 'Intrada'
Best Latin Jazz Album:
Buika – 'La Noche Más Larga'
Paquito D'Rivera And Trio Corrente – 'Song For Maura'
Roberto Fonseca – 'Yo'
Omar Sosa – 'Egg_n'
Wayne Wallace Latin Jazz Quintet – 'Latin Jazz-Jazz Latin'
Best Pop Instrumental Album:
Herb Alpert – 'Steppin' Out'
Boney James – 'The Beat'
Earl Klugh – 'Handpicked'
Jeff Lorber Fusion – 'Hacienda'
Dave Koz, Gerald Albright, Mindi Abair & Richard Elliot – 'Summer Horns'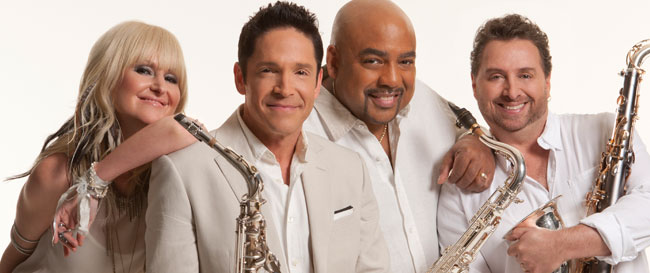 Best Traditional Pop Album:
Tony Bennett & Various Artists – 'Viva Duets'
Michael Bublé – 'To Be Loved'
Gloria Estefan – 'The Standards'
Cee Lo Green – 'Cee Lo's Magic Moment'
Dionne Warwick – 'Now'
Best R&B Performance:
Tamar Braxton – "Love And War"
Anthony Hamilton – "Best Of Me"
Hiatus Kaiyote Ft. Q-Tip – "Nakamarra"
Miguel Ft. Kendrick Lamar – "How Many Drinks?"
Snarky Puppy With Lalah Hathaway – "Something"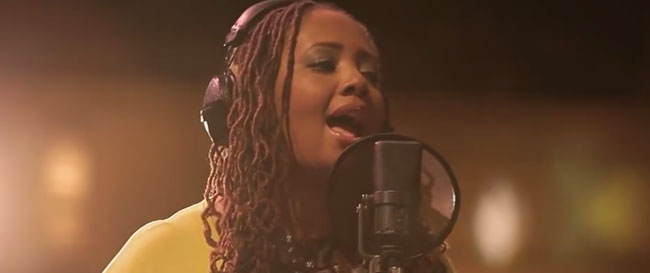 Best Traditional R&B Performance:
Gary Clark Jr. – "Please Come Home"
Fantasia – "Get It Right"
Maysa – "Quiet Fire"
Gregory Porter – "Hey Laura"
Ryan Shaw – "Yesterday"
Best Tropical Latin Album:
Marc Anthony – '3.0'
Los Angeles Azules – 'Como Te Voy A Olvidar'
Pacific Mambo Orchestra – 'Pacific Mambo Orchestra'
Various Artists – 'Sergio George Presents Salsa Giants'
Carlos Vives – 'Corazón Profundo'
Best Album Liner Notes:
Neil Tesser, album notes writer (John Coltrane) – 'Afro Blue Impressions (Remastered & Expanded)'
Ben Young, album notes writer (New York Art Quartet) – 'Call It Art 1964-1965'
Alec Palao, album notes writer (Country Joe & The Fish) – 'Electric Music For The Mind & Body'
Jonathan Cott, album notes writer (Leonard Bernstein & New York Philharmonic) – 'Stravinsky: Le Sacre Du Printemps'
Sean Wilentz, album notes writer (Various Artists) – '360 Sound: The Columbia Records Story'
Nathan Salsburg, album notes writer (Various Artists) – 'Work Hard, Play Hard, Pray Hard: Hard Time, Good Time & End Time Music, 1923-1936'