David Sanborn is selling his New York townhouse for $12 million.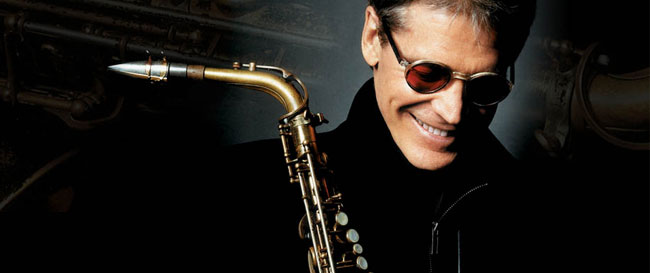 The influential saxophonist has placed a little piece of Jazz history on the market in an effort to downsize, spend more time with his granddaughter Genevieve, and take the first steps towards a more peaceful life in the countryside.
Sanborn bought the 6,800 square-ft house in 1989 for $1.45 million – A far cry from the $12 million it's worth today. He lives in the five bedroom/five bathroom house with his wife Sofia, a kindergarten teacher. The house has many unique features, such as a large garden and roof-space (rare in New York!), stained glass, and a coffered oak ceiling that is more than 110 years old.
However, what seems to be getting the most attention is the recording studio in the house. Sanborn installed lead-lined sheet-rock all around a room in the house, soundproofing it completely from the busy city surrounding. Speaking to NY Daily News Sanborn explained he "blew off firecrackers" to test the soundproofing. "No one heard a thing.
"I'm in the hub of New York City… But when I'm in the house it's like a quiet refuge," Sanborn added.
The studio also contains equipment from the Abbey Road Studios in London, which is best known for playing host to pop icons The Beatles and pioneering new recording techniques that defined how recording was done throughout the 1960s and 1970s.
Of the 30 albums Sanborn recorded as a bandleader, six were recorded in this very house.
The house was previously listed on the market for $9 Million back in 2010, with Sanborn telling the Wall Street Journal he hoped the house would be bought by a musician. "I put a lot into it. I would hate to see it not preserved," Sanborn shared.
His wish may come true, as Justin Timerlake is said to have toured the house, and may be looking to buy now that it's back on the market.
The six-time Grammy award winner recently kicked off a world tour in support of his new album 'Quartette Humaine.' The album features pianist Bob James as the duo pay tribute to jazz icons Dave Brubeck & Paul Desmond.
For the 25th anniversary of the release of his song "The Dream," Sanborn invited fans into his home recording studio for an exclusive performance.
Watch David Sanborn perform "Comin' Home Baby" for fans in his home studio below: