Blue Note have unveiled details about Gregory Porter's debut album on Blue Note Records.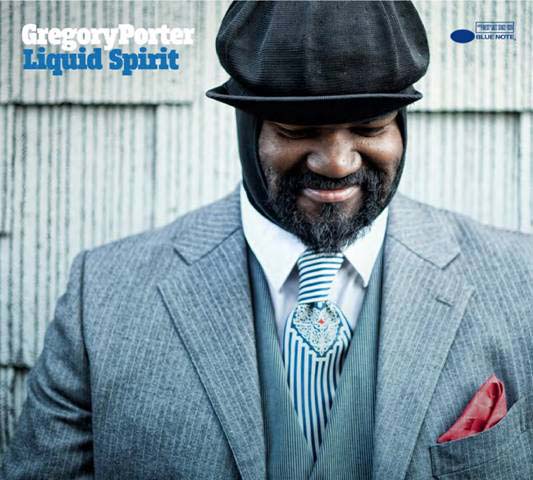 The critically acclaimed singer/songwriter signed to Blue Note Records on May 15; becoming the first person to join the label following it's acquisition by Universal Music Group earlier this year.
Porter's debut will be a 14-track album titled 'Liquid Spirit.' Due for release on September 17, the album will feature 10 original compositions alongside four interpretations, such as jazz standard "I Fall In Love Too Easily" and Ramsey Lewis' "The 'In' Crowd."
The album will not be a major departure from the styles he is best known for. While it's said that fans can expect some progression, what remains will be the same great stories and ideas set to a jazzy tone and blended with his soulful baritone voice.
"I firmly consider myself a jazz singer but I enjoy blues, southern soul, and gospel. Those elements make their way inside my music," Porter said of his vocal style. "And I've always heard them in jazz."
For 'Liquid Spirit,' Porter will be joined by the same instrumentalists that accompanied his last two albums: Chip Crawford (Keys), Emanuel Harrold (Drums), Aaron James (Bass), Yosuke Sato (A-Sax), and Tivon Pennicott (T-Sax). Curtis Taylor (Trumpet) and Glenn Patscha (Organ) also sub in for a selection of songs.
The California-born New Yorker made waves with the release of his 2010 debut album, 'Water,' which received a Grammy nomination for Best Jazz Vocal Album. Porter's follow-up effort, 'Be Good' also received critical acclaim and earned him a second Grammy nod for Best Traditional R&B Performance. Both albums were released under Motéma Music.
Watch the music video for Gregory Porter's "Be Good (Lion's Song)" below:
Track Listing:
1. No Love Dying
2. Liquid Spirit
3. Lonesome Lover (Abbey Lincoln/Max Roach)
4. Water Under Bridges
5. Hey Laura
6. Musical Genocide
7. Wolfcry
8. Free (Gregory Porter/Zak Najor)
9. Brown Grass
10. Wind Song
11. The "In" Crowd (Ramsey Lewis/Billy Page)
12. Movin'
13. When Love Was King
14. I Fall In Love Too Easily (Sammy Cahn/Jule Styne)