I'm sure you've all heard at least one horror story about a musician travelling with an instrument.
Whether it's critically acclaimed jazz bassist Christian McBride having his bow stolen by the TSA, or John Patitucci having his double-bass damaged by airport security, these stories have been commonplace among musical communities for decades now. However, social media is making it easier for musicians to have their complaints heard, and not just by their fans.
After guitarist Dave Carroll told the world about United Airlines baggage handlers destroying his guitar, and more recently rock band Deer Tick being refused carriage for trying to bring a guitar on board, congress took notice and accelerated plans to write better protections for travelling musicians into law.
And here they are. The US Department of Transportation has issued a final rule of law about the carriage of musical instruments. As of March 6, 2015 all US-based airlines will be required to allow musicians to take guitars, violins, and other similarly sized instruments on board the plane as carry-on baggage. That is, if there is room for them.
Each covered carrier shall permit a passenger to carry a violin, guitar, or other small musical instrument in the aircraft cabin, without charging the passenger a fee in addition to any standard fee that carrier may require for comparable carry-on baggage, if:

(a) The instrument can be stowed safely in a suitable baggage compartment in the aircraft cabin or under a passenger seat, in accordance with the requirements for carriage of carry-on baggage or cargo established by the FAA; and

(b) There is space for such stowage at the time the passenger boards the aircraft.
This is not a recommendation or a guideline, this is the law.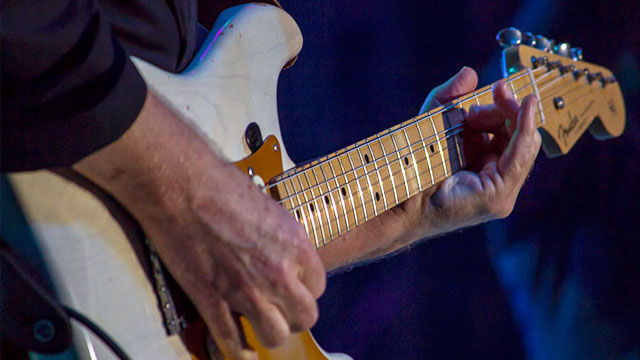 For larger instruments, airlines must give passengers the opportunity to buy a seat for their instrument in the cabin, on he condition that (1) there are seats available, (2) the instrument's weight does not exceed 165 pounds, and (3) it can be securely stored in or in front of the plane seat. Otherwise, the instrument must be checked.
The linchpin here is that it only applies if there is space in the cabin, which is sure to pose a problem for some musicians. It's always worth being especially nice to gate agents and flight attendants if you have an instrument; however, next time one of them tells you have to check your musical instrument before boarding has even started, tell them to check the law.
Unfortunately the law does not address the TSA or Customs and Border Protection, who seem to be at the center of most complaints regarding the damage or destruction of musical instruments. And shockingly, when they do damage or confiscate/destroy a musical instrument, they are not required to notify the owner.