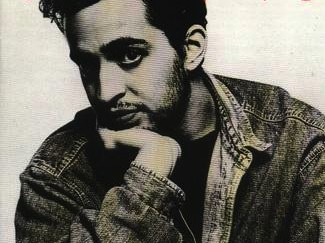 Critically acclaimed British Pianist Jason Rebello was discovered at the age of 21 by sax legend Wayne Shorter, who took on the role of producing his debut album 'A Clearer View'. Since then, Rebello has gone on to release only a handful of solo albums, favoring collaborations with other artists. Over the years, Rebello has recorded or toured with Sting, Jeff Beck, Art Blakey, Chaka Khan, and Branford Marsalis – to name but a few.
Over a decade since the release of his last solo album, Jason Rebello spoke to The Jazz Line sister site, The Jazz Crusade, about his latest album, which seeks to reflect his life with two young children. Entitled 'Jazz Rainbow', the album offers charming Jazz interpretations of classic children's theme tunes. Below are some excerpts from the interview, but you can listen to the full interview here:
So tell me about your album 'Jazz Rainbow' – What inspired you to take these kids tunes and turn them into Jazz?
It was mostly because I have kids myself, and I had spent a long time watching 'Thomas the Tank Engine' and other kids shows with my kids, so the theme songs to those shows were going around in my head. Then a friend of mine who plays drums on the album, Stephen Keogh, said that some studio time had come up asked if I wanted to do the kids project, which I had mentioned to him earlier. So I thought this was a good opportunity to do it, so I sat through all these tunes, and the project flowed quite easily from there.
What do you think the appeal is of the album to so many people?
One thing I wanted to do with it was to find a way of communicating with young people while improvising and playing Jazz at the same time, so I picked tunes that they would recognize, as when you recognize a tune you can immediately relate to it. If you can relate to something a certain amount then you are prepared to give the rest of it, which you might not immediately relate to, a chance.
Also, I wanted to play as simply and melodically as I could, so that the whole album was not necessarily to impress, but to try and be something that people could enjoy listen to without it being technically demanding or difficult to listen to, and I think we managed to come close to that.
How did you get started with music, and the piano?
My mother's grandmother had an old upright piano that we ended up inheriting, so it was always around while I was growing up and I would try to play tunes on it from a very young age. Then, when I was about 4 or 5, my dad's friend gave me a few piano lessons which introduced me to the basics. Though it was probably hearing him play the match of the day theme tune that sort of hooked me into the music world and left me wanting to learn more.
So you started out classically trained – What made you turn to Jazz?
That didn't really happen until later on, when I had a music teacher in school who played Dave Brubeck tracks occasionally, which I really enjoyed. There was also something about the improvisation that really appealed to me. While I was learning classical at the time, I had a friend who had an amazing jazz record collection, and he introduced me to a lot of the jazz standards, and from there I never looked back really.
What kind of reception did the album get with your friends and other musicians?
The feedback has been rather good. For me what was really touching what that people said that their kids like listening to it. Since there's improvisation in the songs, and you're not always aware of the melody, I was surprised that kids could get into it so easily – but that was great because it was my intention from the start.
So what does the future hold for Jason Rebello?
I'm currently heavily involved with Jeff Beck, touring and recording, and that will continue for the foreseeable future. I'll be doing a number of Jazz Rainbow gig's at schools across the country as well, trying to raise awareness for Jazz. That's it really – I've never been one for 'master plans', so I'm just enjoying going along with things as they come.
Click over to the next page to see Jason Rebello in action: