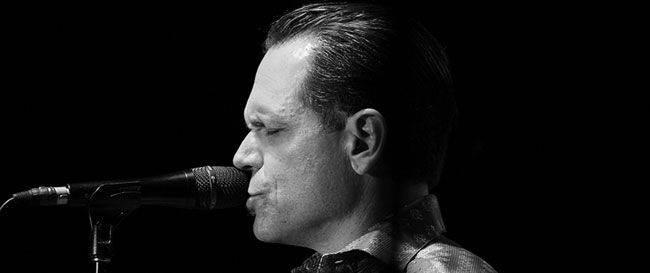 We caught up with Kurt Elling ahead of his performance at the Clearwater Jazz Festival for a quick chat about his latest album, '1619 Broadway: The Brill Building Project.'
The Grammy award winning vocalist also opened up about his experience as a musician, his close ties with long-time collborator Laurence Hobgood, and his plans for the future.
Speaking about the genesis of his '1619 Broadway' project Elling explained, "the brill building was completed in the early 1930s and almost immediately became a hub for song writing and music activities." In the album, Elling plays homage to the abundance of highly influential songs written and produced in the Brill building and the artist's talents and careers that were nurtured by companies and individuals based there.
Given the sheer number of songs written and produced there, selecting songs would seem a difficult process. Somehow Elling and his team managed to whittle the list down to 100 songs, with Elling explaining that the emotive aspects of the song became the key critiera for turning that list of 100 compositions into the 11 tracks found on the album
Watch our interview with Kurt Elling Below:
Later that day, Elling gave a rousing performance on stage at the Clearwater Jazz Festival. His unique take on Frank Sinatra's classic "Come Fly With Me" (written by Jimmy Van Heusen, who worked in as a song-plugger for  Remmick Music Publishing in the Brill Building) was a particular favorite of the night.
>> Check out our take on Kurt Elling's Clearwater Jazz Festival performance here.