Don Cheadle has launched a crowd-funding campaign to support his upcoming movie about Miles Davis.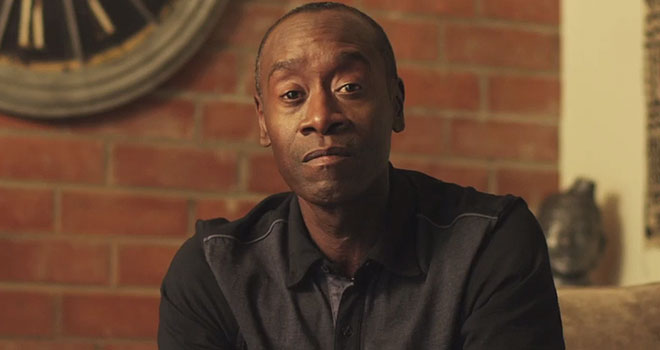 The 'House of Lies' star is seeking $325,000 to help him complete "Miles Ahead," a film that has been years in the making. However, he's quick to stress it's not a biopic as countless media outlets have reported:
"Biopics touch all the standard benchmarks for five seconds, then move on," Cheadle said. "They don't tell you a full story." Instead the film will chronicle the Davis' return from self-exile in the mid-1970s, and his attempts to get an unreliable Rolling Stone journalist to back his renewed musical efforts.
Cheadle stars as Miles Davis in the movie, which will also stand as his feature-length directorial début. Ewan McGregor will play the Rolling Stone journalist and Zoe Saldana will play Frances, Davis' former wife.
Pianist Herbie Hancock, who was once part of the Miles Davis Quintet, has signed on to compose an original score for the movie. Cheadle, who has been learning the trumpet to add an extra layer of authenticity to the film, also has the full support of Davis' family, so moviegoers can expect to hear a few of Davis' compositions as well as original music. Pianist Robert Glasper and rapper Nas have also been drafted to provide additional music for the film.
The film's producers are offering a range of perks to fans who donate money to the project, from t-shirts and advance screenings to one of Miles Davis' trumpet cases or an all-expenses paid trip to visit the set as the movie is being filmed in Cincinnati, OH.
The campaign will run until July 10 on IndieGogo, and is expected to exceed its crowd-funding goal.
Watch Don Cheadle explain his crowd-funding campaign below: