Robert Glasper has called on his fans to help make a music video for his song "I Stand Alone."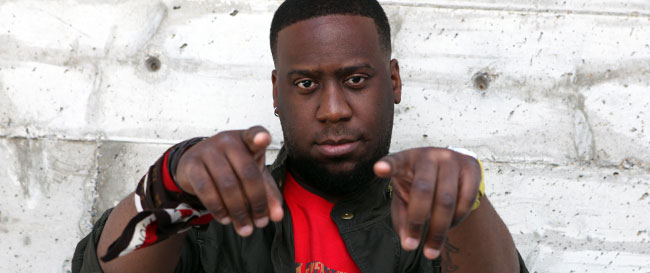 The Grammy award-winning pianist is planning to use short video clips from fans when production starts on the video, which will also feature rapper Common.
Glasper is asking fans to send in a 10-second video clip explaining exactly why they stand alone. The best clips will be edited together and used in the final music video.
To enter, use your mobile phone to record a 10-second "I Stand Alone" video message saying: "My name is _________, and I stand alone because ____________."

When you're done, head over to IStandAloneRGX.com and for details on how to submit your video.
"I Stand Alone," which features Fall Out Boy's Patrick Stump and rapper Common, was the first single Glasper unveiled from his latest album Black Radio 2. The song also features noted academic and author Michael Eric Dyson championing a move away from generic pop music and a return to true musical innovation.
Black Radio 2 topped the Billboard Jazz Album chart when it was released last year, and peaked at #3 on the Billboard R&B/Hip Hop Albums chart.
Last year, Glasper teamed up with Jill Scott to produce an inspiring, if mildly cryptic, music video for their single "Calls." If that video is anything to go by, there's sure to be a very strong message behind the "I Stand Alone" music video when it's released.