Jazz drummer Willie Jones III and his songwriting partner Eric Reed are suing rapper Kendrick Lamar for copyright infringement.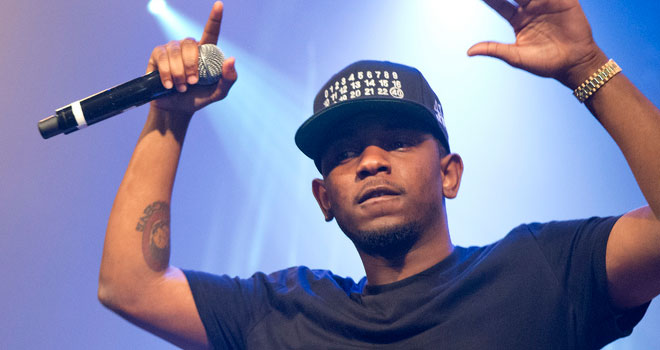 The pair claim Lamar's 2011 single "Rigamortis" used a sample of their song "The Thorn," which appears on Jones' 2010 album The Next Phase, without proper clearance. As a result they are seeking "at least $1 million" from the rapper, according to TMZ, as well as all profits from the song.
Both Reed and Jones also claim the song "Rigamortis" played a key role in making Lamar famous, which is why they're seeking such a large payout from the rapper.
"Rigamortis" was one of the leading singles on Lamar's 2011 début album Section 80, which turned the rapper into a cult icon in the hip hop community. The album also caught the attention of infamous rapper/producer Dr. Dre, who signed on to produce Lamar's next album Good Kid, M.A.A.D City. That album sold more than 1.5 million copies, and stands as one of the most critically acclaimed hip hop albums of 2012.
It's not uncommon for rappers, and their producers, to forget to dot the i's and cross the t's when they're early in this careers; and this is the second time Lamar has been slapped with a lawsuit over his Section 80 album.
In July, Scottish folk-rock group The Alan Parsons Project also accused the rapper of copyright infringement, claiming his track "Keisha's Song (Her Pain)" illegally sampled one of their songs.
Listen to both tracks below and judge for yourself – Did Kendrick Lamar steal from Willie Jones III?
Willie Jones III – "The Thorn"
Kendrick Lamar – "Rigamortis"