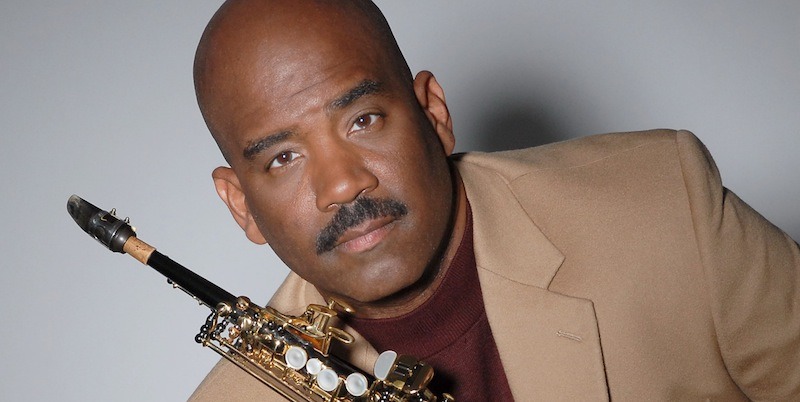 Fifteen albums in and still going strong – Saxophonist, Vocalist and Educator, Walter Beasley, recently released his much awaited album, 'Backatcha!'
Beasley – one of the masters of contemporary smooth jazz- is known for making covers his own, and this album will not disappoint those seeking to hear his unique interpretation of many classics, including The Stylistics' 'Hurry Up This Way Again', Smokey Robinson's 'Baby That's Backatcha', and the late Isaac Hayes' 'Ellies Theme'.
Featuring a number of original compositions alongside unique covers, the album kicks off with a smooth and soulful rendition of the Bill Withers classic, 'Lovely Day'. The understated, playful scats and vocal fills are classic Beasley, and set the tone for much of the album, which is filled with the same classic Walter that his fans love.
There is, however, some juxtaposition of seemingly opposed tracks in the album. The flow of the album is severely disrupted by the placement of songs with a heavy focus on high-pitched synths, such as the second track 'Expressway', around the smoothest of Smooth Jazz tracks on the album, such as 'Lovely Day' and 'Ellie's Theme'. After listening to Beasley's last album 'Free Your Mind', which flowed effortlessly between songs, it almost feels as though this album lacks focus in comparison to the last.
But even with these disruptions, Beasley still manages to hold onto his trademark mix of smooth jazz, light funk, and catchy rhythms; maintaining a sense of familiarity even in the radically different synth-heavy tracks. Beasley does, however, depart from his past offerings through the distinct (but not total…) lack of vocals after album opener 'Lovely Day'. This made for a surprising departure given that he explained to us "how important it is to have words along with the music," in a recent interview.
However, while surprising, it does make the album more interesting, and it is nice to him switch it up for this album. He doesn't leave us without vocal melody however, as he almost compensates for the lack of vocals by placing additional emphasis on the melodic attributes of each song over the blisteringly fast improvisation fans know he is capable of. This added focus on melody, particularly noticeable in 'The Call', which features an almost utopian caribbean flavor, provide an added vocal quality which contributes positively to the music.
Most of the tracks that comprise this album clearly demonstrate the reason why he is the highest selling full-time professor/recording artist in modern history. While 'Backatcha!' lacks a consistent flow, Beasley's dedication to Jazz shines through in everything that he plays, which makes this a highly enjoyable album.