Bassist/Singer/Songwriter Esperanza Spalding has unveiled details of her latest project.
Titled 'Emily's D+Evolution,' the project will feature a summer tour centered around "rekindling her childhood interest in theater, poetry and movement," according to a press release announcing the project.
Conceived during a "sleepless night of full moon inspiration," the origins of the project seem somewhat mysterious.
"I had a dream the day before my birthday, where I heard 10 sketches, and I saw this character and I realized it was me," Spalding told Metro.us last year. "This sounds really freaky deaky, but it's true. And it scared the bejesus out of me, so I guess that means that's what I'm supposed to do. Because usually when something seems freaky and impossible that's when it gets really good, so that's what we're doing."
'Emily's D+Evolution' promises to tell a story that "unfolds as live musical vignettes;" continuing Spalding's recent penchant for projects that skew towards high-concept presentations that are equally appropriate at both art gallery an jazz club alike.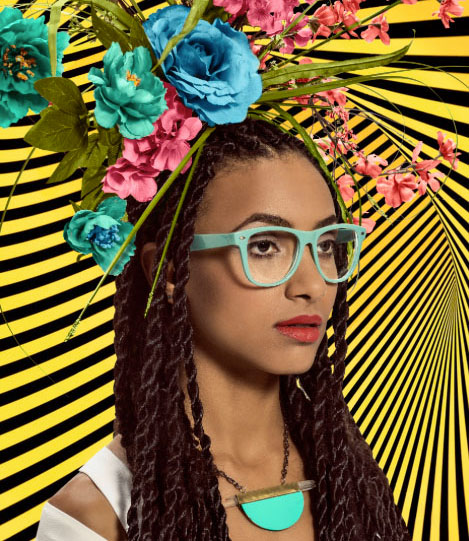 As for the name of the project, Spalding explained: "Emily is my middle name, and I'm using this fresh persona as my inner navigator. This project is about going back and reclaiming un-cultivated curiosity, and using it as a compass to move forward and expand.
"My hope for this group is to create a world around each song, there are a lot of juicy themes and stories in the music. We will be staging the songs as much as we play them, using characters, video, and the movement of our bodies."
Spalding will perform songs from her critically acclaimed Chamber Music Society and Radio Music Society albums in sold-out shows in Los Angeles and San Francisco before showcasing her new persona in the Emily's D+Evolution 2015 Tour.
Check out Spalding's upcoming tour dates below:
April 26: Disney Hall – Los Angeles, CA (Sold Out)
April 30: SF Jazz, San Francisco, CA (Sold Out)
May 1: SF Jazz, San Francisco, CA (Sold Out)
May 2: SF Jazz, San Francsico, CA (Sold Out)
May 3: SF Jazz – San Francisco, CA (Sold Out)
Esperanza Spalding Presents Emily's D+Evolution 2015 Tour Dates:
May 5: The Independent – San Francisco, CA
May 7: EI Rey Theatre – Los Angeles, CA
May 15: Le Poisson Rouge – New York, NY
May 16: The Paradise – Boston, MA
May 17: Theatre of Living Arts – Philadelphia, PA
June 13: DC Jazz Festival – Washington, DC
June 14: 20th Century Theatre – Cincinnati, OH
June 16: Evans Amphitheater at Cain Park – Cleveland Heights, OH
June 18: The Palladium – Carmel, IN
June 19: Barrymore Theatre – Madison, WI
June 20: Fargo Theatre – Fargo, ND
June 21: Winnipeg Jazz Fest – Winnipeg, MB
June 24: Wooly's – Des Moines, IA
June 25: Summerfest – Milwaukee, WI
June 26: Mill City Nights – Minneapolis, MN
June 28: Lincoln Hall – Chicago, IL
June 29: Lincoln Hall – Chicago, IL
July 1: Iron City – Birmingham, AL
July 2: 3rd and Lindsley – Nashville, TN
July 3: Terminal West – Atlanta, GA
July 4: Essence Fest – New Orleans, LA