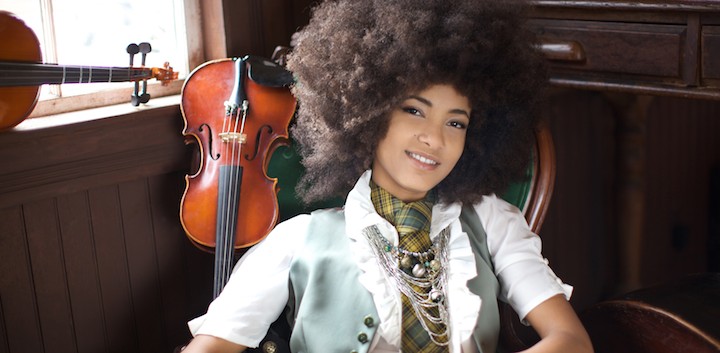 Esperanza Spalding, the first Jazz musician ever to win the Best New Artist Grammy Award, will be opening for Prince on May 6th and 7th, 2011 at The Forum in Los Angeles, California.
The critically acclaimed bassist/vocalist/composer's performances form part of Prince's "Welcome 2 America" tour, where he holds residencies at areans across the country, which includes 21-dates in Los Angeles. Other acts due to join the funk/RnB star on the tour include Cee-Lo Green, Janelle Monae, and Sharon Jones.
Forming the band for Spalding's performance will be keyboardist Raymond Angry, saxophonist Joe Lovano, guitarist Jef Lee Johnson and drummer Terri Lynne Carrington; alongside Spalding herself, who is well-known outside of Jazz circles for beating teen popstar Justin Bieber in the Best New Artist category at the 2011 Grammys.
After the win, Spalding showed no signs of stopping, and continues to combine the imaginative flights of a serious improviser with the musical accessibility of a pop star. Within just two years of her solo debut 'Esperanza', which spent over 70 weeks on the Billboard Contemporary Jazz chart and was the most successful internationally selling debut that year, she has gone on to reach unimaginable musical heights with her latest album 'Chamber Music Society' and continues to climb.