11-year-old jazz piano prodigy Joey Alexander has just signed a record deal with Motéma Music.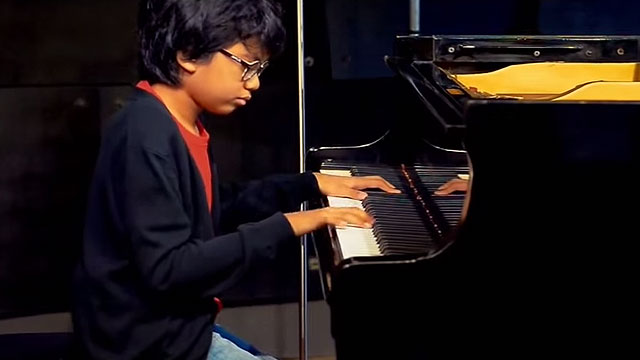 Alexander has played piano since the age of six, and found an affinity to jazz early on after being introduced to the genre though his father's record collection. His passion for jazz is immediately clear to anyone that hears him play; including the likes of Wynton Marsalis and Herbie Hancock, who set Alexander on a path to make some serious waves here in the U.S.
"Joey is a little genius," Marsalis said after hearing the wunderkind play for the first time.
Originally from Jakarta, Indonesia, Alexander has already performed all over the world. However, he made his United States début at the Jazz at Lincoln Center annual fundraiser earlier this year. After hearing him play, the event's host Billy Crystal remarked, "I'm thinking steroids. We should test him. Should we test him?"
Motéma has a long history of unearthing and nurturing young talent, such as critically acclaimed vocalist Gregory Porter, who released his first two albums under the label. It will be interesting to see how they continue to grow Alexander's talents.
Alexander is already being mentored by Herbie Hancock, and has further plans to move to New York in the near future. Speaking about his love of jazz, Joey said: "I like jazz because there's freedom and expression. The music of jazz is here in New York."