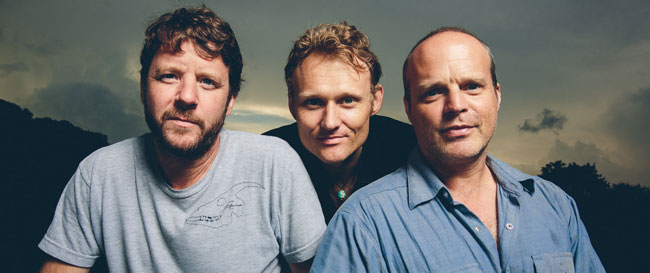 Medeski Martin & Wood have announced the release date of their new album.
Titled 'Free Magic', the album sees the group dive into their vast record archives to present a collection of tracks that documents their first every completely acoustic tour, which took place in 2007.
The album is due for release on September 25.
The album will feature five extended tracks aimed at capturing the improvisational range of keyboardist John Medeski, bassist Chris Wood and drummer Billy Martin.
Speaking about the album, Martin said: "There's a rhythmic and sonic connection that we have… Listening is the most important thing for us. We're having a conversation when we're playing. The dynamic range is much greater in the acoustic setting. When we play electric, everything is turned up to 11 and it's screaming. But with John on piano and Chris on upright, we can play with a much more nuanced touch. It's a very different world, but I love it."
Free Magic Track Listing

1. Doppler
2. Blues For Another Day
3. Free Magic/Ballade In C Minor
4. Where's Sly?
5. Nostalgia In Times Square/Angel Race
Listen to 'Doppler', the first track from 'Free Magic' below: