Update: Watch the NEA Jazz Masters award ceremony and concert below:
Engage in the jazz conversation on Twitter using the hashtag #NEAJazz15 and The Jazz Line's handle @TheJazzLine. Get Involved!
NEA Jazz Masters Award Ceremony Performers Announced
The performers at this year's National Endowment for the Arts (NEA) Jazz Masters award ceremony have been unveiled.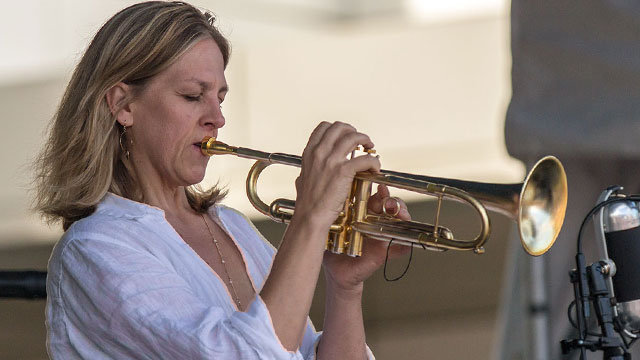 The ceremony, which takes place at Jazz at Lincoln Center's Frederick P. Rose Hall in New York on April 20, will be hosted by critically acclaimed jazz bassist Christian McBride and feature performances by each of this year's Jazz Masters.
Other performers at the awards will include former NEA Jazz Masters Jimmy Cobb (drums) and Jimmy Heath (saxophone). As well as vocalist Cécile McLorin Salvant; trumpeters Ingrid Jensen, Irvin Mayfield, and Ira Sullivan; saxophonists Eric Alexander, Rudresh Mahanthappa, and Tony Malaby; pianists Helen Sung, Gerald Clayton, Harold Mabern, and Stu Katz; bassists Ray Drummond, Hans Glawischnig, Joe Sanders, and Steve Swallow; and drummers John Webber, Billy Drummond, Joe Farnsworth, Eric Harland, and Rudy Royston.
Just a handful of the finest living legends of jazz have the honor of receiving the prestigious award, with keyboardist Carla Bley, saxophonist George Coleman, Saxophonist/Flutist Charles Lloyd, and Jazz presenter and club owner Joe Segal standing as 2015's Jazz Masters.
The event is being held at the Jazz at Lincoln Center Frederick P. Rose Hall, located at Broadway and 60th street, New York City. While tickets to the event -which is free to the public- were distributed almost a month ago, Jazz at Lincoln Center will maintain a standby line on the evening of the concert beginning at 6pm, If you want to try your luck…