With many jazz albums, it is customary to find at least one standard composition from a canonized musician. However, jazz drummer Cassius Goens went a different route on his album, Transition. The album features all original material from the Indiana born musician who has carved out a name for himself on the Iowa jazz scene, and is now venturing out into the national spotlight. Goens gives listeners a dose of his modern jazz style with help from his band Groove Theory, who weave in tasteful melodic harmonies with a hefty sum of modern edge.
The album embraces certain elements of jazz fusion while still holding on to the rich intensity of post bop. Transition also reflects Goens diverse musical background. As a freelance drummer, he has performed with a wide-range of musicians from indie/folk rock artist Cory Hill to world-renowned jazz artists such as Chuck Finley, Buddy Defranco and Andy Martin. He honed his musical skills on the academic front, attending Ball State University where he was actively involved with the BSU Jazz Lab Ensemble, Marimba Ensemble and Latin Ensemble, just to name a few. He also earned a master's degree in Jazz Studies from the University of Iowa.
In addition to leading his quintet Groove Theory, Goens performs with the Cassius Goens Trio, Organic Underground and with the Steve Grismore Trio/Quartet.
On Transition, the independently released debut of the young drummer, he demonstrates a level of energy and progressive flavor that will leave you wanting more.
The album starts off on an up-beat/mellow note, with sizzling performances from trumpeter Steve Wheeler. He offers a warm, nonchalant solo on the funky opening track "Leesi's Groove" and a gentle refrain on the soft ballad "Pieces of a Dream."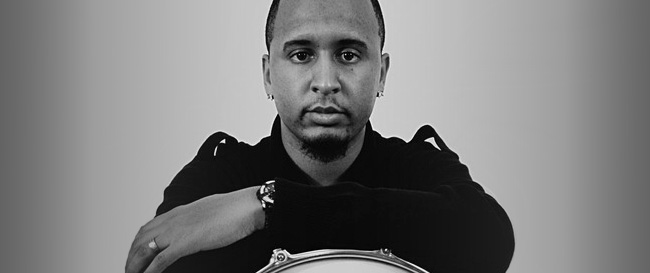 Goens mainly keeps the rhythm going throughout the album, but his voice certainly does not fade into the shadows. On the smooth sailing "Transition" Goens introduces the piece with a short, but vigorous two-bar solo. It would have been nice to hear an extended solo from Goens on "Transition," but he makes up for the teaser on the deftly titled "Brutha Fly."
Undoubtedly one of the best tracks on the album, "Brutha Fly" is a mid-tempo groove that showcases Goens' fierce, rapid approach to percussion. His solo is also an unexpected, yet great addition to alto saxophonist Nathan Bogert's fiery piece of work. Whenever Bogert takes the lead, there is definitely going to be some intense blowing and intricate riffs involved.
"Remember the Time" sums up the album in a most festive way: with upper register improvisation, rhythmically charged breaks, and a hint of Latin tinge by way of Karl McComas-Reichl on acoustic bass.
Overall, Transition is a pleasure trip that does not disappoint, especially for those who enjoy navigating the surface between classic and modern jazz genres.

Key Personnel: Cassius Goens (Drums), Nathan Bogert (Alto/Soprano Saxophone), Steve Wheeler (Trumpet/Flugelhorn), Mike Conrad (Piano/Fender Rhodes), Karl McComas-Reichl (Bass).