There isn't much that George Benson hasn't done in the music industry. His musical skills as both a vocalist and guitarist have extended to various genres such as R&B, pop, and jazz. Benson started out as a jazz guitarist with aspirations of becoming the next Wes Montgomery, but eventually his success as a singer overshadowed his instrumental career, especially after his chart topping 1976 album Breezin was released.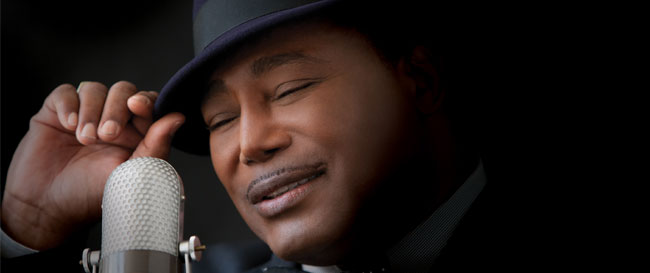 From then on, Benson established himself as a top R&B/Pop artist and at 70 years of age, he is still making waves in the industry. Benson's career is patterned after another musical idol, Nat King Cole, who also broke into the industry as a jazz musician, but became a pop star known mainly for his smooth baritone voice.
While these two artists are icons in their own right, Benson owes much of his success to Cole, and he has relayed his debt to the pop crooner in the form of a tribute album.
Released June 4, 2013 on Concord Records, Inspiration: A Tribute To Nat King Cole is an album full of Cole's signature tunes with the added feature of jazzy guitar chords courtesy of Benson and symphonic accompaniment from the Henry Mancini Institute Orchestra. Benson showcases his similar suave tone on such classics as "Smile," "Route 66," and "Nature Boy."
However, while these tunes are complete expectations on a Nat King Cole cover album, Benson didn't strive to go beyond the originals and put his own twist on the songs.
Other than substituting piano instrumentation for the guitar, the arrangements are very similar to Cole's. Benson hints at shaking things up a bit with a short Latin tinged trumpet solo from Wynton Marsalis on "Unforgettable," and there is a bit of scat singing from Benson toward the end of the song. He also drums up funky guitar melodies on the bluesy pop tune "Route 66," but it's left at that.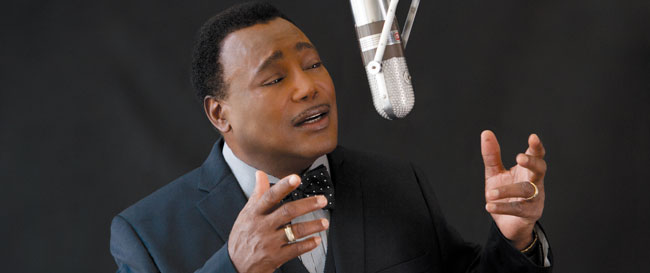 There were plenty of times on the album where Benson could have given us a bit of that R&B flavor he is known for, but for the most part, he sticks to Cole's compositions, leaving much to the imagination. His version of the standard "When I Fall In Love," featuring actress/singer Idina Menzel sounds more like a song fit for an animation soundtrack rather than a cover album, as it does nothing more than present a lush symphonic background amid gentle vocal patterns from the duet.
It has been stated that this was a dream project for Benson, and his love for Cole is truly captured throughout the album; which begins with a recording of Benson at just eight years old singing "Mona Lisa." Benson won a singing contest with a grand prize of time at a recording studio, and of course this Nat King Cole classic would be his song of choice.
Yet, sheer admiration for an artist doesn't always translate into a great tribute album, as is the case with Benson's efforts.

Listen to an excerpt of George Benson's "Mona Lisa" below: