For their latest Couch Gag, The Simpsons have paid a stylish homage to Disney's 'MusicLand' animated short.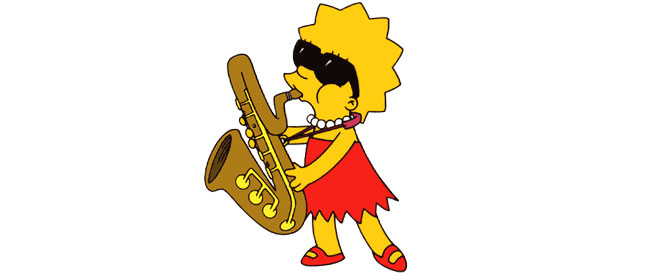 'MusicLand' is an iconic short that was considered well before it's time. Back when it was released in 1935, it served a mere opening act for another Disney feature, but its innovative use of cutting-edge technology set a benchmark for music in Disney films for the next decade.
The short is open to interpretation, as Disney films of that era were often rife with subtext, innuendo, and propaganda. Many critics believe the short is denouncing racism. If the jazz instruments represented black people and the classical instruments represented white people, it would truly be groundbreaking to see a jazz and classical instrument get 'married' at the end of the short – Especially when you consider interracial marriage wouldn't become legal in the U.S. until 1967.
However, a more mainstream interpretation is that it's simply a Romeo and Juliet story with musical instruments and a happy ending.
Watch Disney's 'MusicLand' below:
The couch gag is affectionately titled 'MusicVille' and sees Lisa Simpson as a jazz lover caught out in a world where classical music reigns.
Watch The Simpsons 'MusicVille' Couch Gag below:
The Simpsons have always been one of the more 'Jazz Friendly' cartoons out there, regularly featuring jazz music, and inviting prominent jazz musicians like Sonny Rollins to guest star on the show.