The strangest thing about the Robert Glasper Experiment's latest album, Black Radio 2, is that everyone thinks it's a jazz album. I can assure you this album is not jazz. There is no more jazz influence in this album than the classic R&B/neo-soul albums of the past few decades, such as D'Angelo's Voodoo, Jill Scott's Who Is Jill Scott?, or Erykah Badu's Baduizm.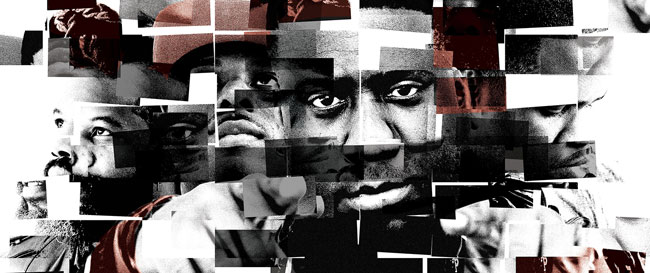 The greatest influences found on Black Radio 2 are not genres, but people. The impressive roster of collaborators, which include the likes of Jill Scott, Lalah Hathaway, Common, Snoop Dogg, Norah Jones, Emeli Sandé, and Fall Out Boy's Patrick Stump to name just a few, serve as testament to both the variety found on the album, and Glasper's unrivaled ability to talk some of the finest artists around into appearing on his records. Or, now that he has a Grammy for Best R&B Album, oblige their requests for collaboration.
The album kicks off with the infamous combination of Casey Benjamin's vocoder and Glasper's gospel-inspired chord progressions on the Fender Rhodes. It's unfortunate this is the only occasion Benjamin's vocoder is prominently featured on the album. The soothing opener lulls the listener into a false sense of security before kicking them back to life with a powerful piano riff from Glasper, paving the way for powerful vocals from both Common and Patrick Stump's on "I Stand Alone." The equally powerful message of the song is amplified by a reading from Michael Eric Dyson, who advocates for more musical innovators in the world (like Glasper, perhaps…) who are willing to innovate and drive progression in music.
Chris "Daddy" Dave's absence on the drums is surprising, but the new Experiment line-up; Casey Benjamin (saxophone/vocoder), Derrick Hodge (bass), and Mark Colenburg (drums) remains instrumentally flawless behind Glasper as they move seamlessly between the neo-soul grooves of the lyrically-vacuous Jill Scott-led track "Calls," the hard-driving old-school Drum'n'Bass vibes of the Norah Jones-led "Let It Ride," and everything in-between.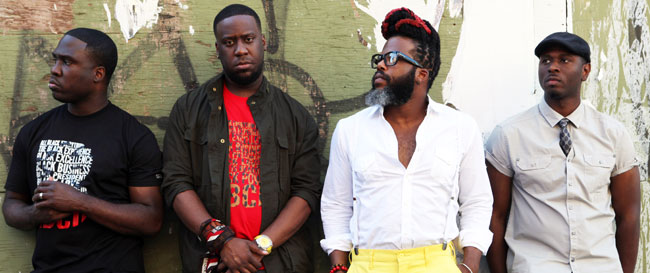 The album meanders as it continues on, reaching its emotive peak on the penultimate track with Emeli Sandé's sombre self-transformation fantasy "Somebody Else." There is a subtle elegance to the track which could only have come from the Scottish popstar. What I wouldn't give to know the inspiration behind those lyrics, which she wrote herself in less than two hours. Lalah Hathaway and Malcolm-Jamal Warner team up to close out the album with a cover of Stevie Wonder's "Jesus Children Of America." The usually funky vibe of the song is replaced with sombre vocals from Hathaway in what proves to be a both moving and highly fitting tribute to the victims of the Sandy Hook Elementary School shooting in 2012. The track is a shining star on the album, providing a beautiful and highly emotive close and reinvigorating great music of the past for a new generation.
The glory of the first Black Radio album is re-captured well in this follow-up. However, there is very little progression on the work they have already done. There was so much potential on this album that went unrealized. So much room for risk that was completely ignored. So much that went missing and was never found. The album is consistent and there isn't a 'bad' song to be found. However, the 'wow' moments on the album are few and far between, and alone they fall short of living up to this album's immense hype. The closing two tracks, "Somebody Else" and "Jesus Children Of America," along with "I Stand Alone" offer a glimpse of this album's potential. These tracks offer a highly emotive twist on what is otherwise an album without the ethereal emotive flare of a truly great R&B/soul record. It must be taken as an honor to have earned the right to be judged against those formative albums mentioned at the beginning of this review, as the Robert Glasper Experiment most certainly have. However, while Black Radio 2 represents an excellent effort and a prime example of rock solid musicianship, it falls just short of the big leagues.