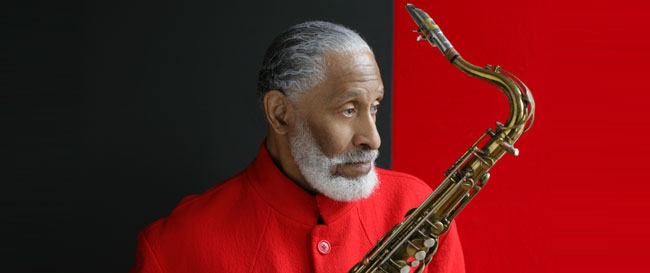 Sonny Rollins has been cast in an upcoming episode of The Simpsons.
The Saxophone Colossus will appear in spring 2013 as himself in an episode of  the popular animated comedy.
In the episode, Jazz fan Lisa Simpson protests the 'holographic exploitation' of Bleeding Gums Murphy, parodying the outrage at the hologram of rapper Tupac Shakur that appeared at last year's Coachella music festival. After Lisa organizes a boycott of the label, Rollins appears as a hologram to defend the label's use of virtual images.
His appearance has been a long time coming. In the first season of The Simpsons a saxophonist, called Bleeding Gums Murphy, plays the saxophone on a bridge in the middle of the night, a reference to Rollins practicing on the Williamsburg Bridge in New York.
Famously, when Michael Jackson guest starred in an episode of The Simpsons in 1991, one of the conditions of his appearance was that he would speak as his character and a sound-alike (Kipp Lennon) will singing parts as a part of a prank to his brothers.
Hopefully Rollins will make no such stipulation so that we can hear some of his unique tenor madness in the episode.
Also in the episode, a rich Texan develops a taste for Moe's homemade whiskey, and during a visit to Grampa's nursing home, Bart outdoes the nurses in providing care for the elderly residents.
Sonny Rollins is the first Jazz musician to make an appearance in The Simpsons since Tito Puente's appearance in the legendary 1995 "Who Shot Mr. Burns?" saga. Others of a more soulful persuasion to make an appearance on The Simpsons include Lionel Richie, Elton John, Barry White, and Sting.
The Simpsons airs Sunday at 8pm EST on Fox.
Listen to Lisa Simpson and Bleeding Gums Murphy jamming "Second Grade Blues" below: